Timeless style for your doors
ERA is the classic style Barausse frame that furnishes even the most refined environments with its unique and rich details, made of MDF blockboard with high resistance and shape retention capacities. The architraves are made of MDF, a compound of fibres joined by special thermosetting adhesives.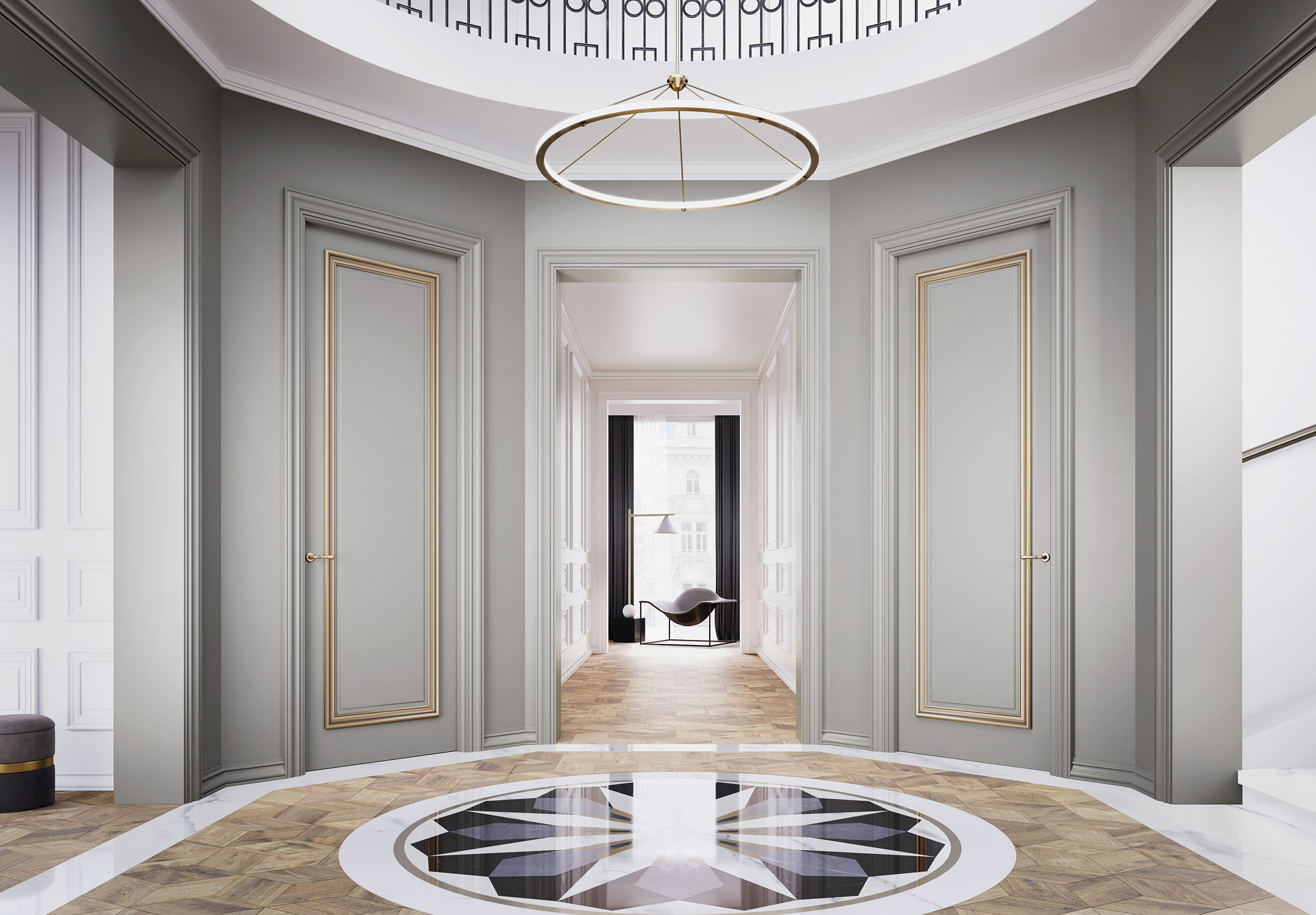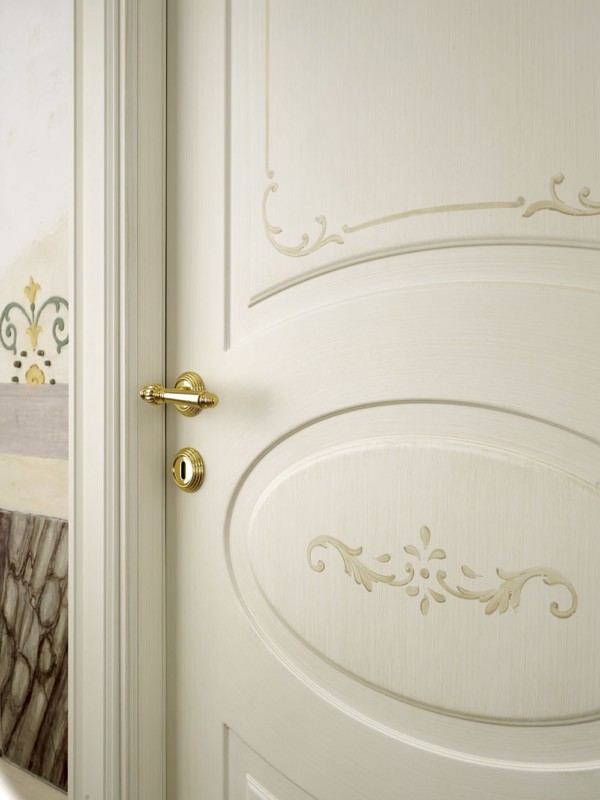 Exclusive details and refined finishes
The ERA frame, embellished with mouldings coordinated with the architraves, can be customized with 3 types of shaped architraves:
Palladio, with a line characterized by sinuous mouldings on the architraves
Stile, characterized by classic style with a more linear design
Giotto, with the characteristic patterns of the classic contemporary style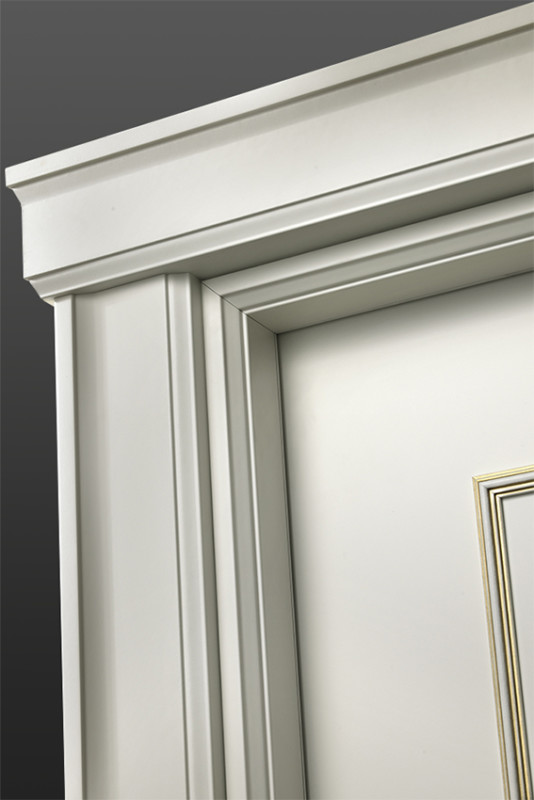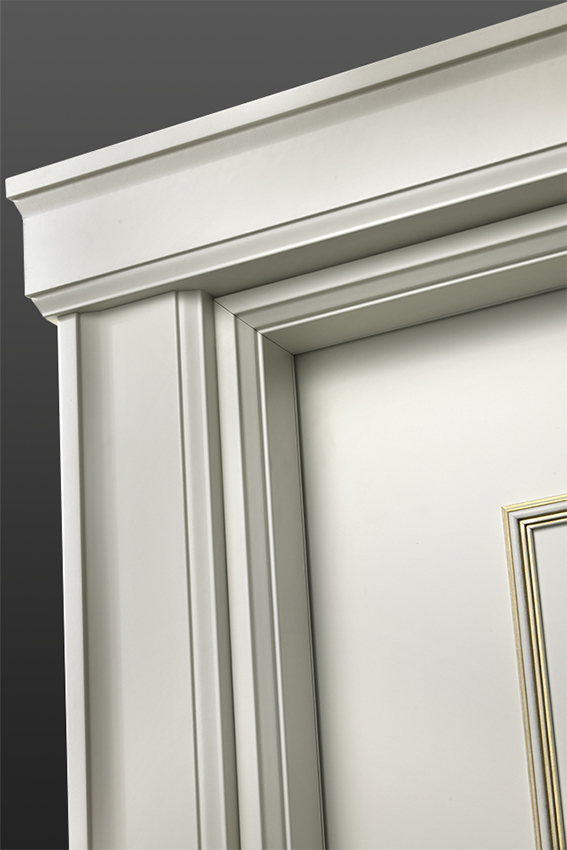 The perfect frame for large spaces
The ERA frame can be manufactured up to a height of 270cm and, thanks to special custom-made enlargements and telescopic architraves, it is compatible with walls of any thickness. With this frame it is also possible to make double-leaf doors.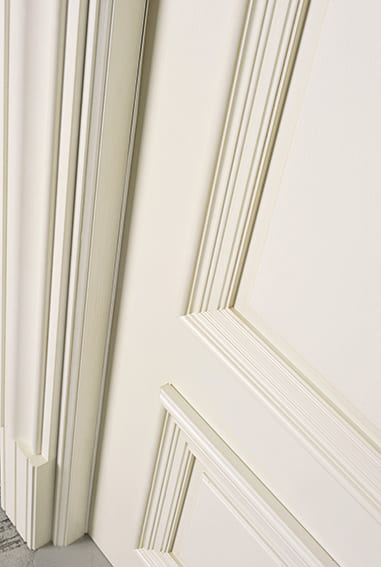 Rich decorations to complete your door
To enrich the ERA frame with details and decorate the doorjambs, it is possible to choose a capital among the 6 different available and a plinth in the lower part to enhance the base of the architraves.
Barausse certified quality
The ERA frame, like all Barausse wooden frames, can be made in REI fire-resistant version thanks to an exclusive patent with invisible thermo-expanding seal hidden under the veneer. This reduces maintenance and cleaning operations to a minimum.