the stylistic solution for modern and design environment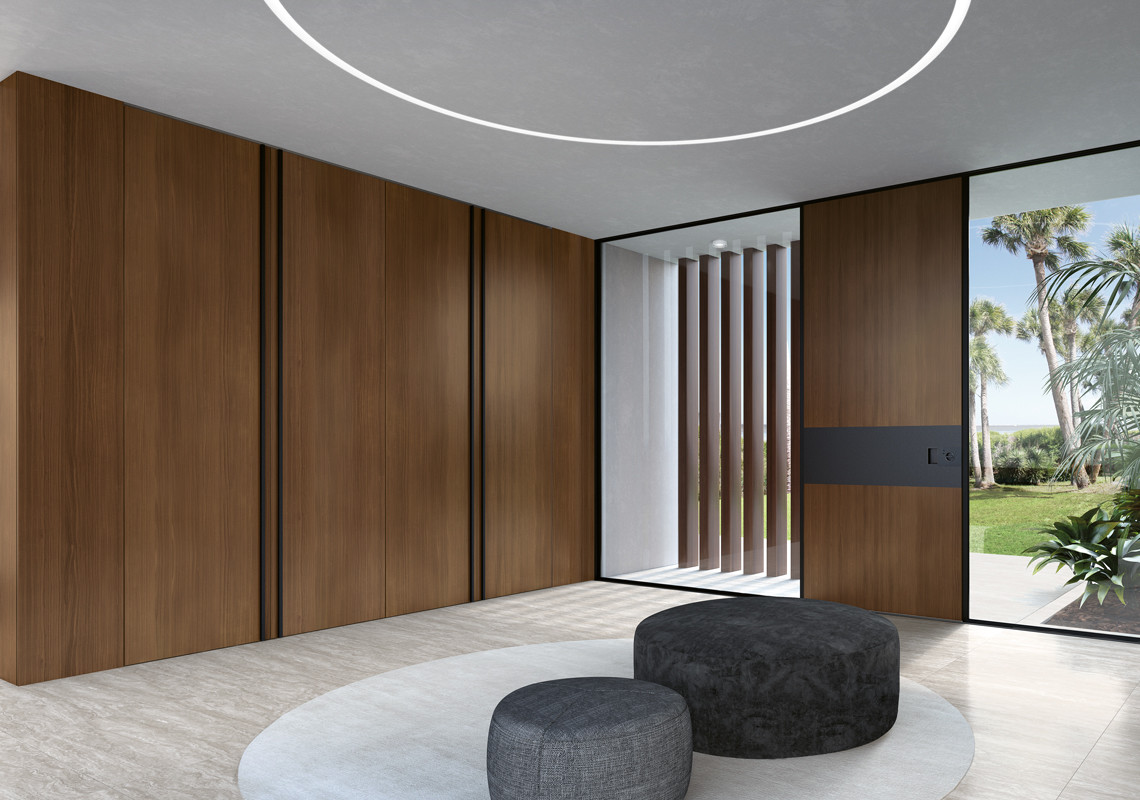 The Barausse folding solutions meet the need for separation of large spaces with a visually very impactful and scenographic solution, expressing and enhancing a certain compositional dynamism.
Solution synonymous with solidity
The folding door allows you to join and divide communicating spaces in an innovative and modular way.
Extremely versatile, a folding door takes up less space and integrates well with the wall and the surrounding living environment. Synonymous with solidity, the folding solution is guaranteed by a closing system in which the rotation movement of the door is obtained through a combined play between hinges and pin, capable of guaranteeing a fluid and controlled movement.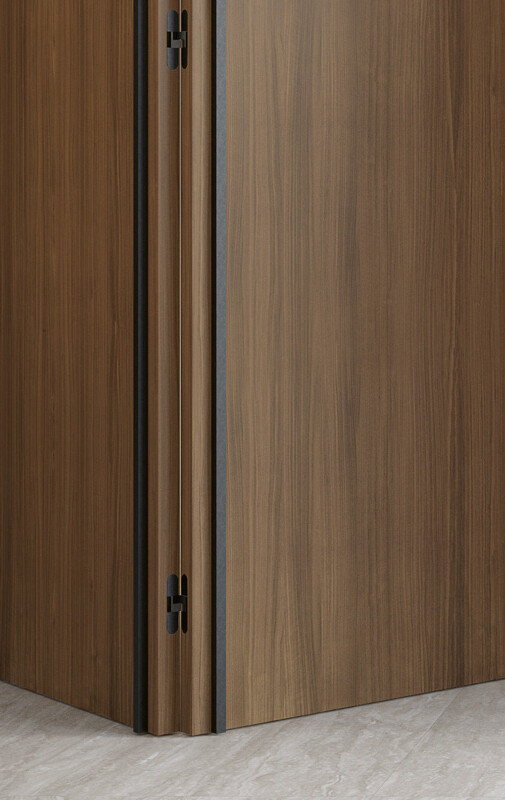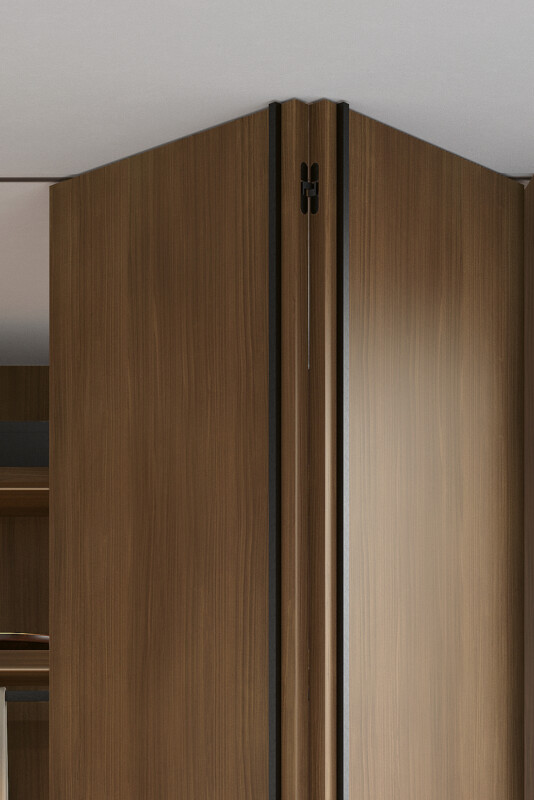 Stylistic choice
However, rather than considering the folding door a space-saving solution, it must be considered a stylistic choice capable of fitting into modern environments characterized by a strong visual impact and overall refinement and accuracy.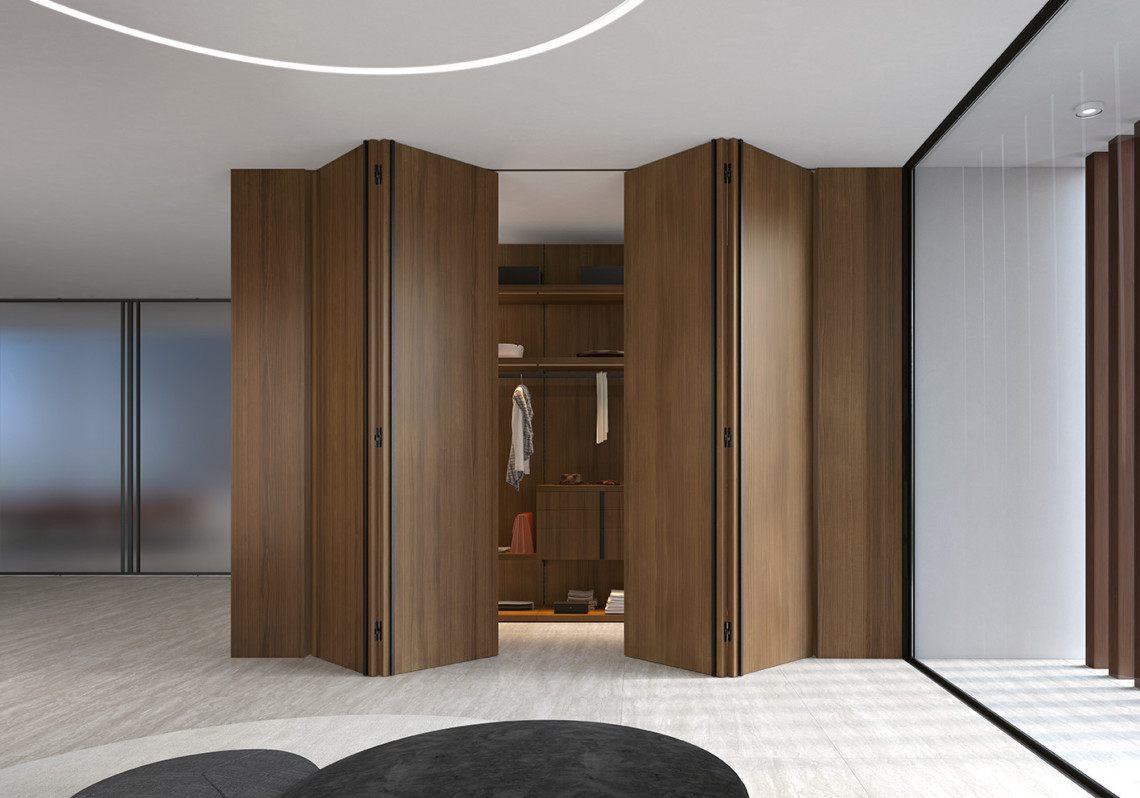 The warm nuances of the veins
Trying to maintain the linearity of the walls thanks to the use of folding wooden doors, perfectly coplanar and integrated with the boiserie, the balance of the environment is preserved and the elegant continuity of the grain is enhanced, which only the essence of wood can achieve to give: veins and warm shades make the compositional solution elegant and valuable, modeling and shaping it by emanating the warmth of the material.
The doors open with the aid of thin vertical handle profiles in aluminium, refined and discreet details.