Accessories
Barausse doors are fitted by default with concealed hinges and Patent (P) magnetic lock but can also be customized quickly and easily with a Yale or bathroom lock, and with a wide range of handles. Discover also our coordinated skirting boards and all the accessories designed for the contract sector, such as the magnetic and standard door closers, and the movable threshold.
download the catalogue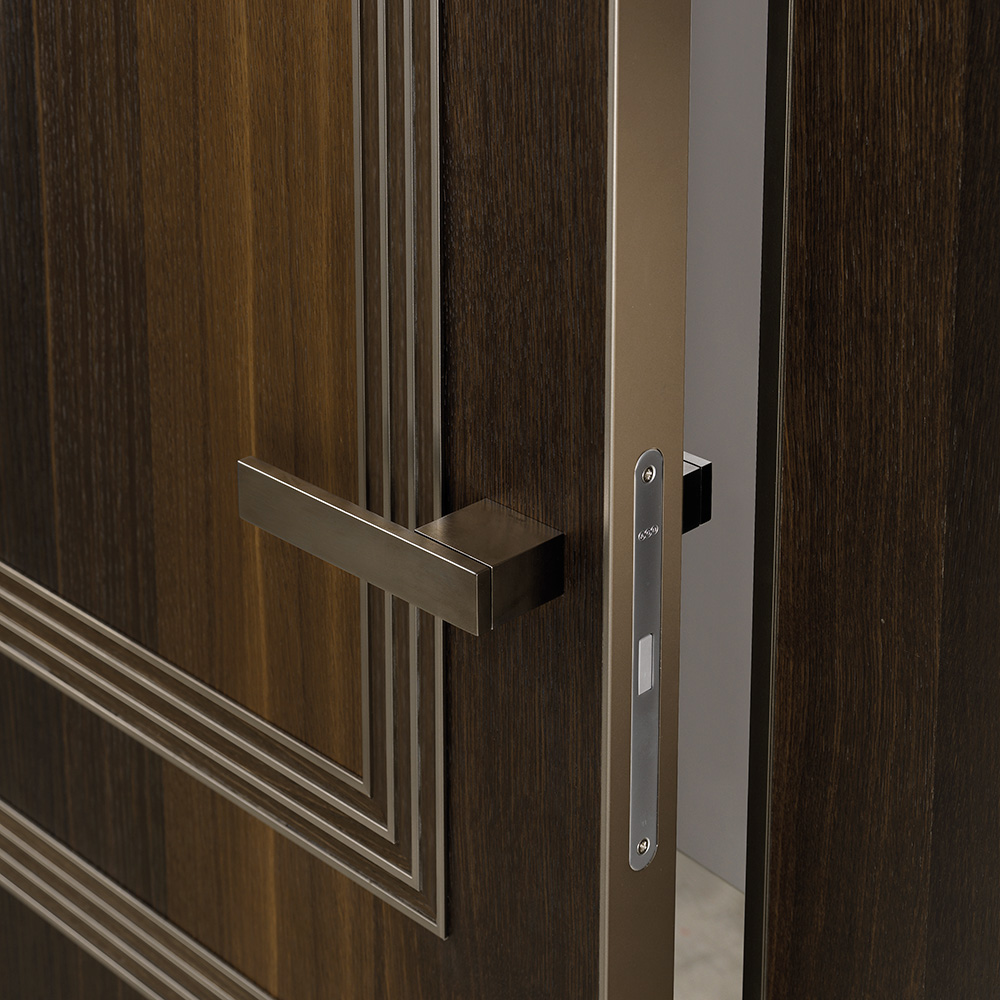 SID
The SID aluminium profile covers the sides of the leaf, giving style and elegance.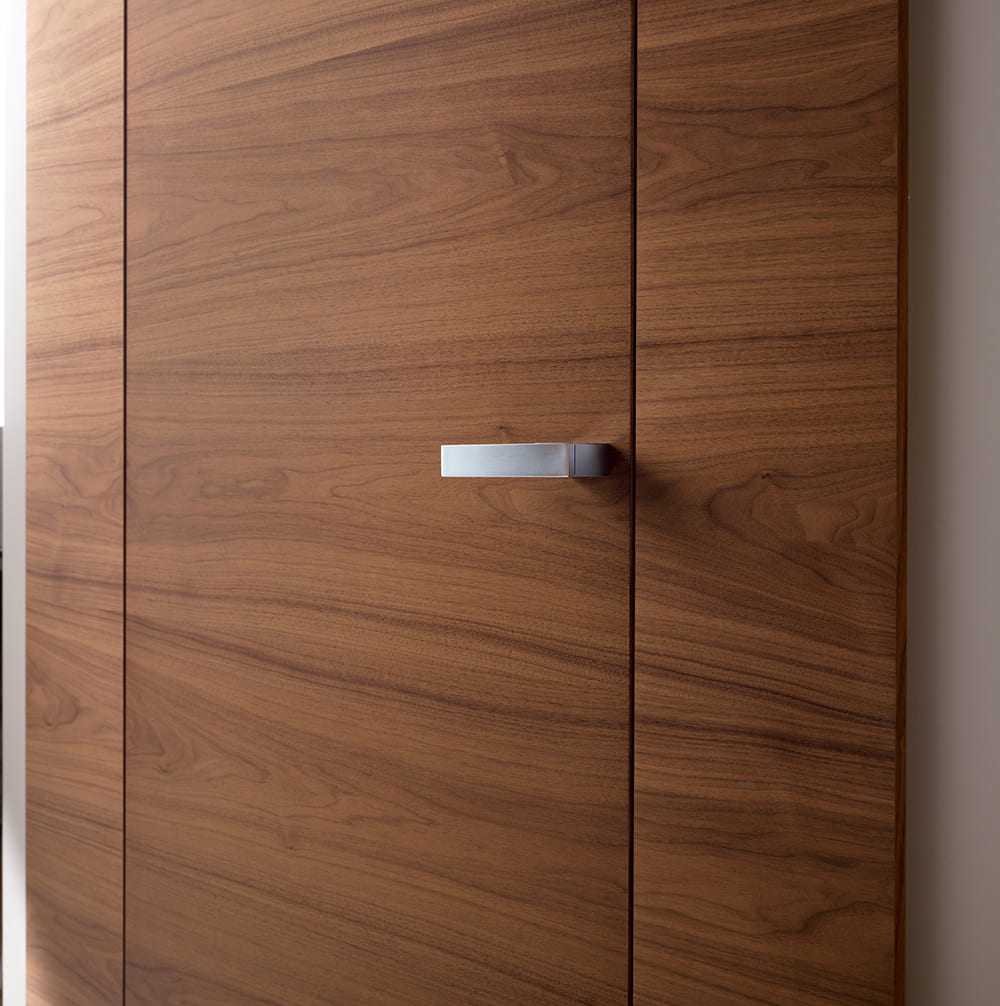 Architraves TN25
The TN25 oversized architraves are panels with a size of 250mm with a purely aesthetic function, that are well suited to enrich highly decorated doors and finishes.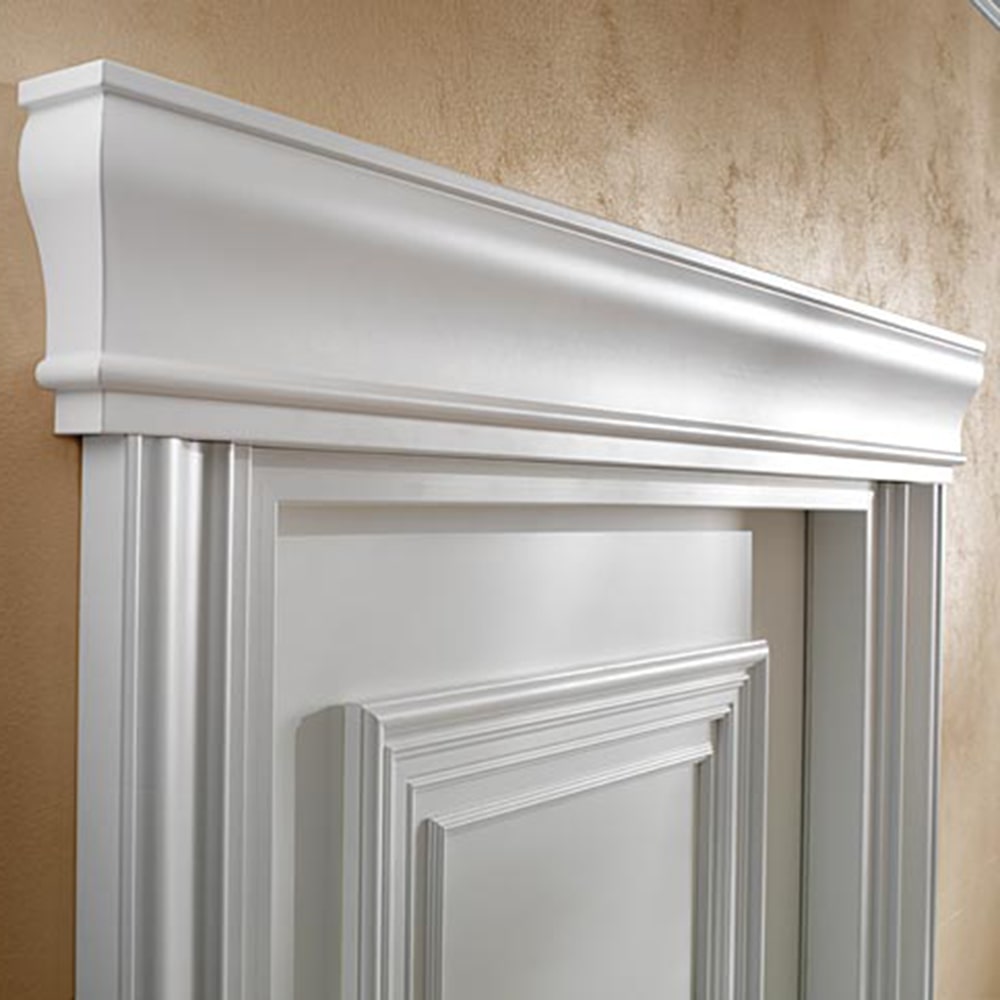 Capitello
In classic style doors, the capital replaces the upper architrave to enrich the design with special geometries and decorations.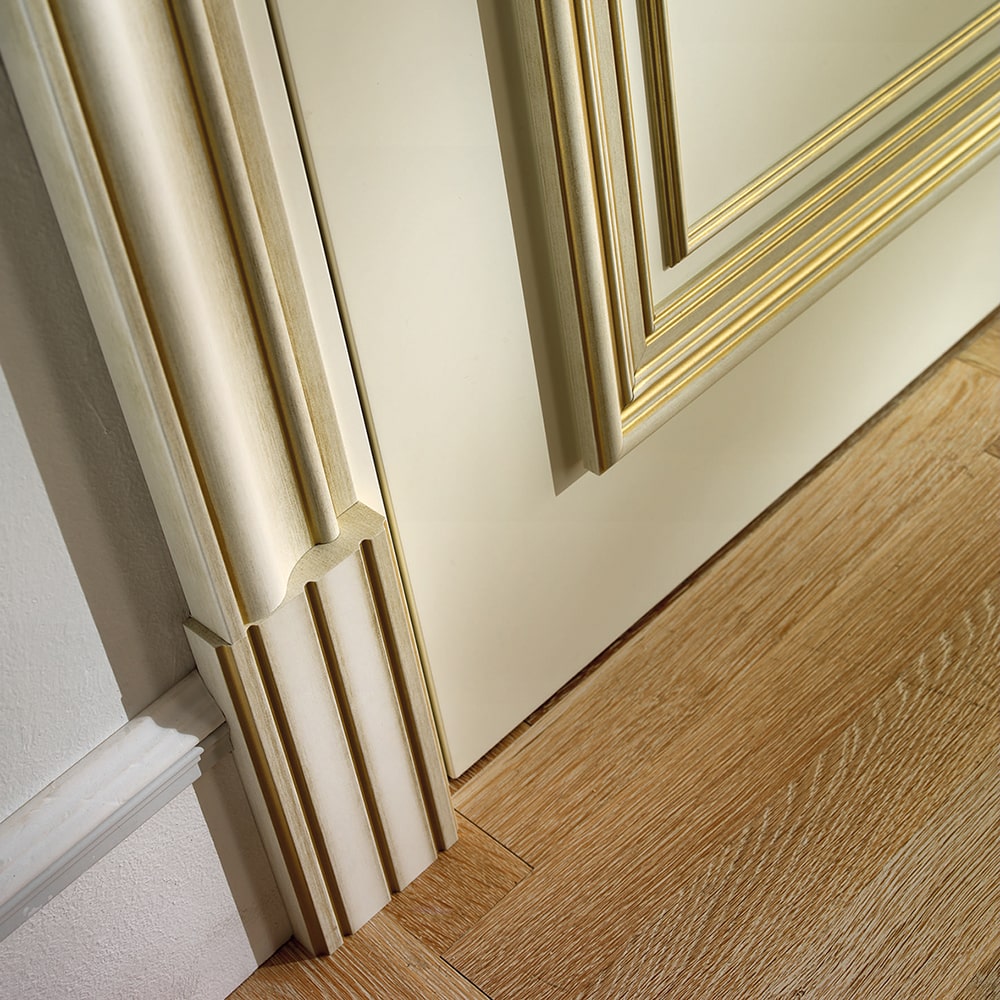 Plinto
In classic style doors, the plinth is the typical aesthetic element at the base of the doorjambs, often matching with the door mouldings, which gives importance to the choices of colour and decoration.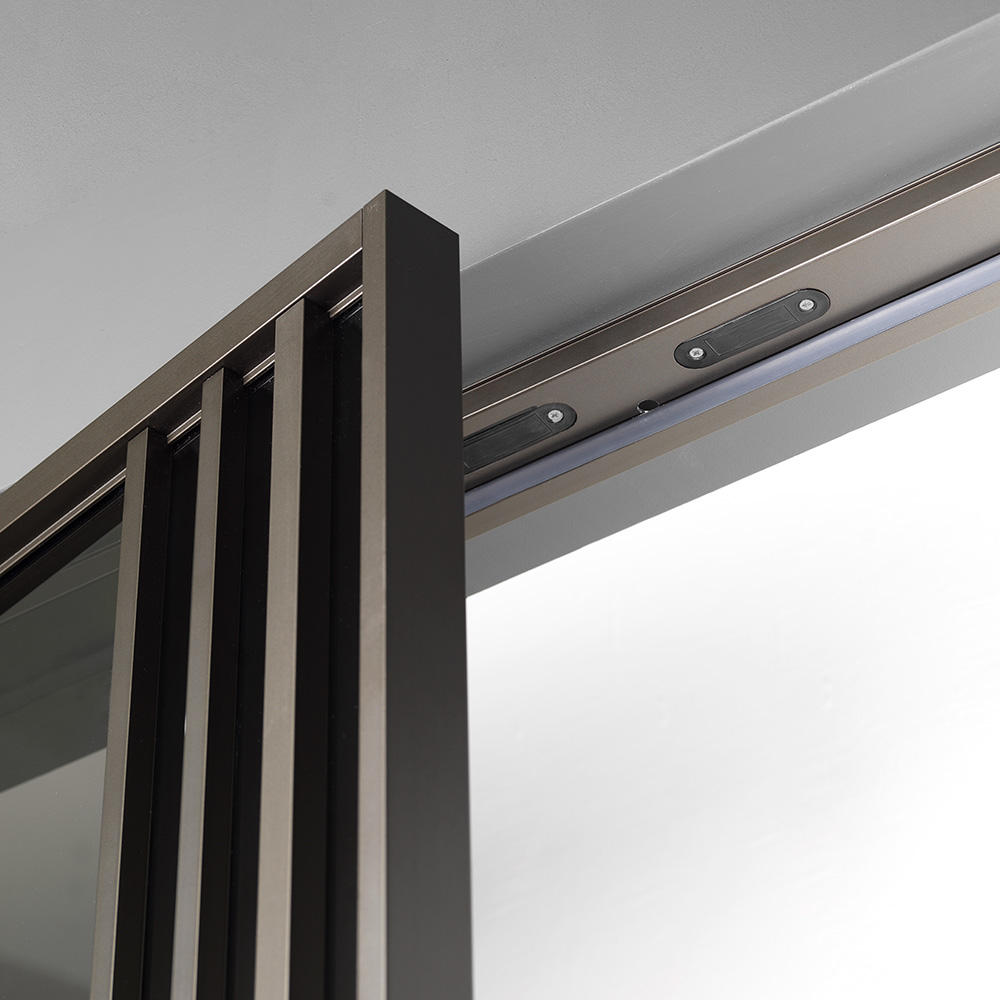 Magnetic door closer
The magnetic door closer is the element that allows the door to remain closed in place without requiring additional locking devices. The lock can be replaced in all cases where key locking is not necessary.