Soundproof doors
The acoustic doors are used to soundproofing the rooms to guarantee privacy and comfort. This feature is certified by appointed authorities that carry out specific tests aimed at verifying the level of insulation of the doors. Barausse soundproof doors can be made in a wide range of finishes and therefore adapt to any environment, matching with other existing doors and architectural elements that characterize the style of the interiors.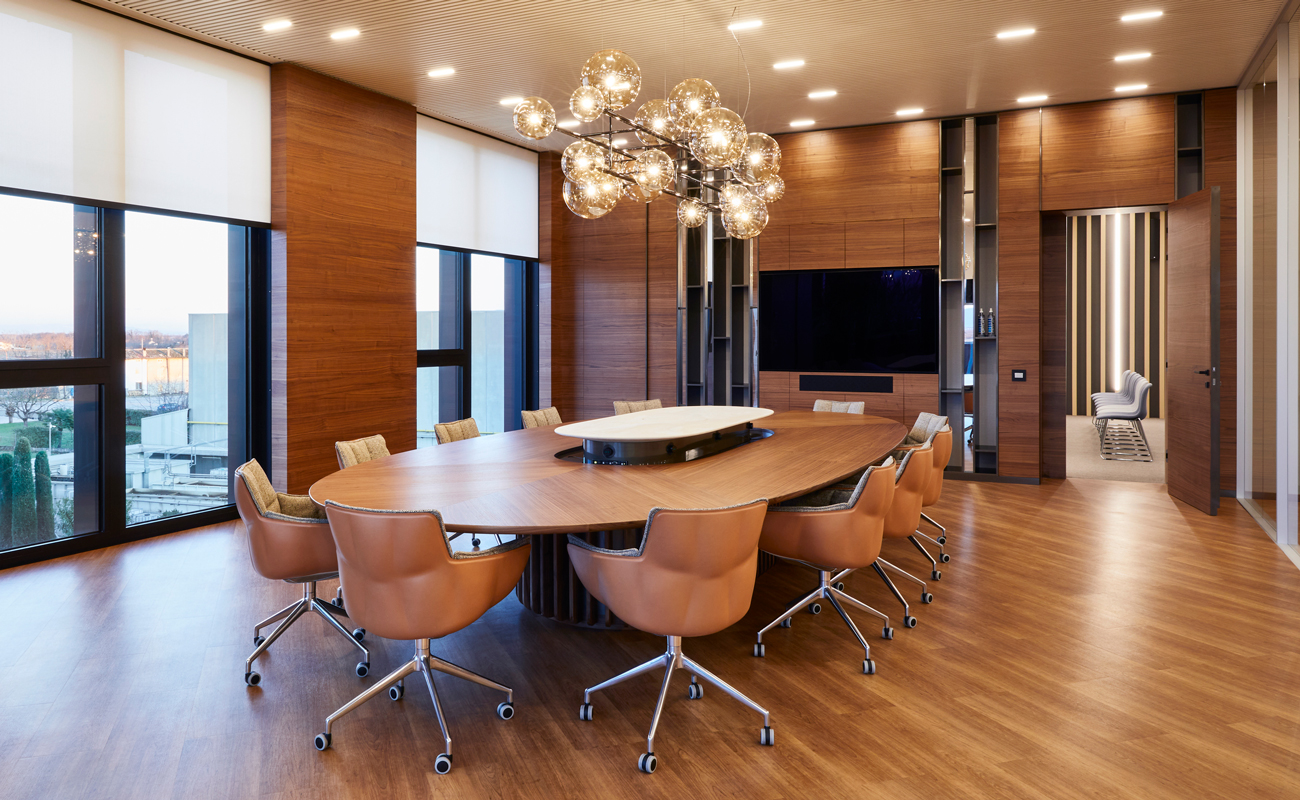 Features of our soundproof doors
The characteristics that allow a Barausse acoustic door to effectively isolate the environment from external sounds involve structural elements, such as the sound-absorbing filler of the leaf, and specific elements, such as leaf seals, movable thresholds and Yale locks.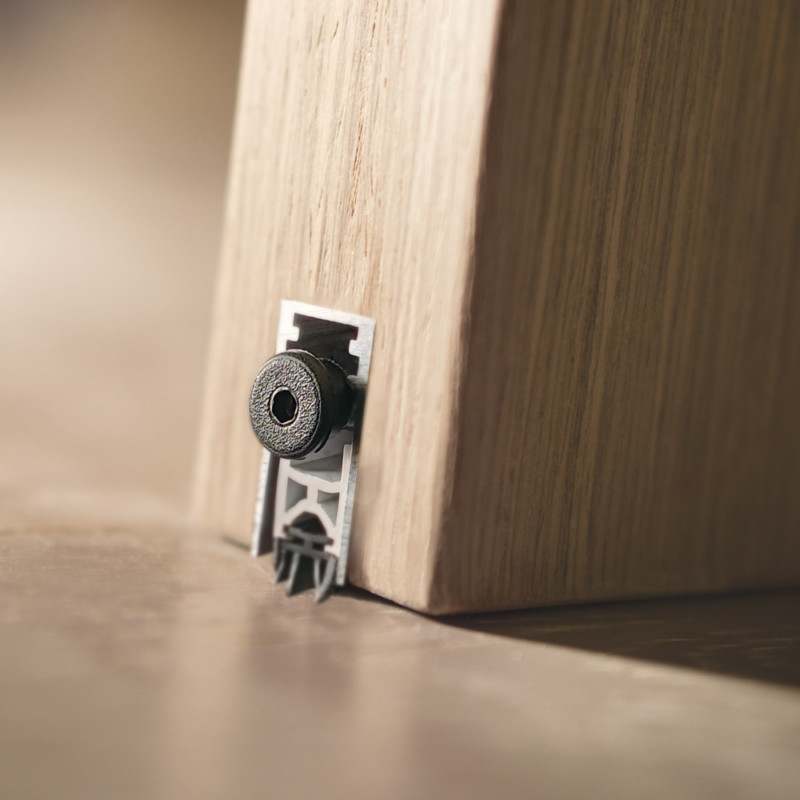 High performance without aesthetic compromises
The high sound absorption performance of Barausse doors is possible thanks to the quality of the materials and accessories supplied, including the use of: chipboard filling panels, mobile threshold and specific gaskets according to the level of sound absorption to be achieved.
Comfort and privacy with Barausse soundproof doors
The installation of soundproof doors is necessary in environments where respect for privacy is paramount, such as offices and healthcare facilities, but also in other projects where acoustic comfort is essential, such as libraries or hotels. In all these cases, the acoustic doors must be certified up to 41 db.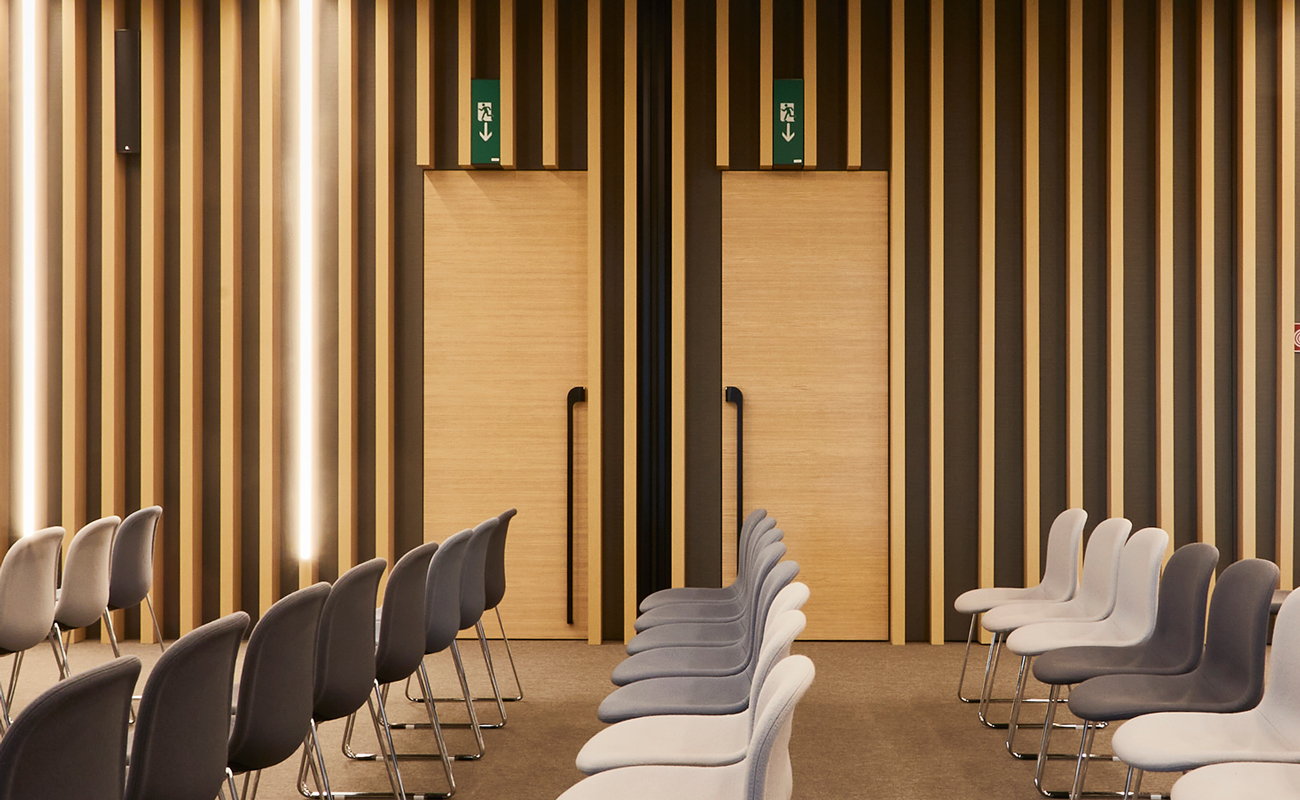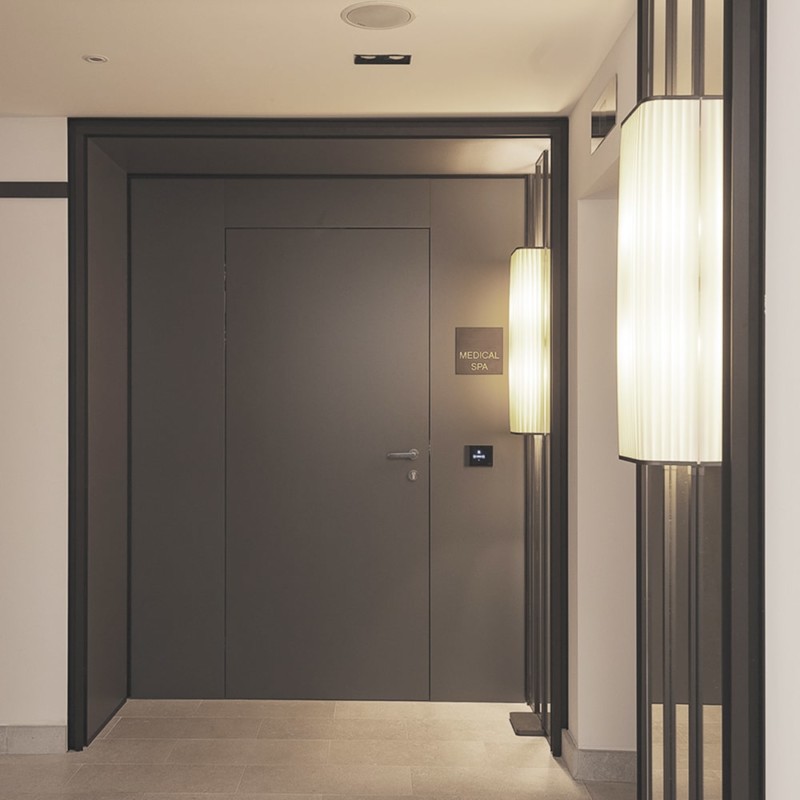 Design soundproof doors
The flush-to-the-wall soundproofing solutions are the perfect choice for projects attentive to design and aesthetic minimalism. Thanks to the integrated installation on the wall, the Barausse flush-to-wall frame also allows you to divide technical rooms and service rooms with effectiveness and discretion.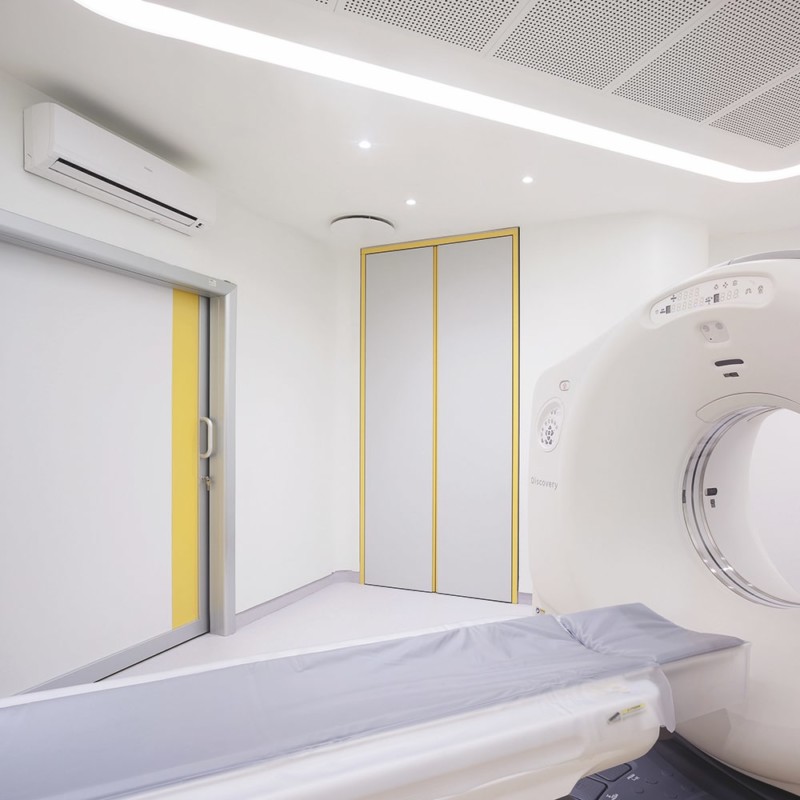 Soundproof doors for healthcare facilities
Aluminium solutions are the best choice for healthcare facilities, clinics and medical offices. These environments must be able to guarantee patient privacy and high cleaning standards. Precisely for this reason, strong and durable materials are preferred, which can be easily cleaned.