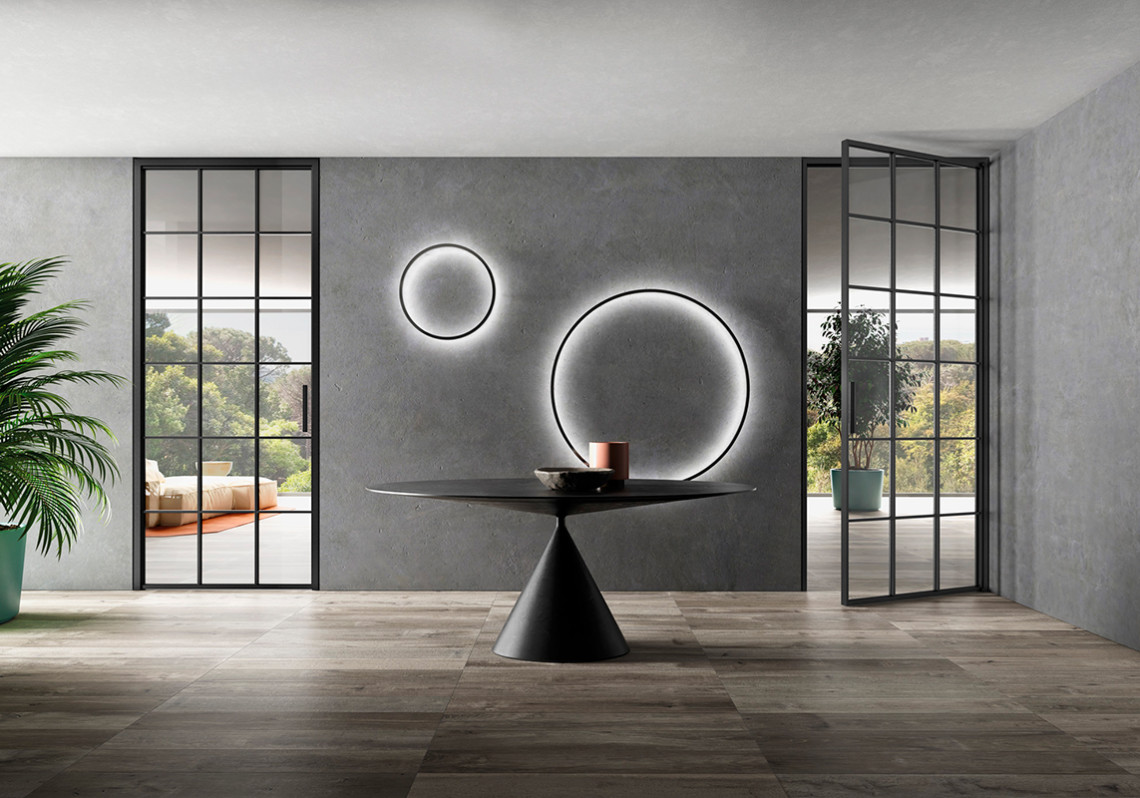 Barausse introduces a new idea of frame: INNER C1 which maintains the concept of a flush door by bringing many innovations in the field of use and application.
INNER C1 is designed to offer the possibility of creating new stylistic languages ​​by perfectly combining aesthetics and technology. The result, particularly refined, is the product of geometric profiles, which outline a timeless style, matched with the technology of flush doors.

The strengths of the INNER C1 frame
Its unique structure, compatible with both masonry and plasterboard walls, offers the advantage of being installed without requiring masonry work, in fact the installation is performed directly on the finished wall. This guarantees an advantage, both from an economic point of view and in terms of time saving. Its application is ideal for environments with a refined and modern style: available in both push and pull coplanar versions.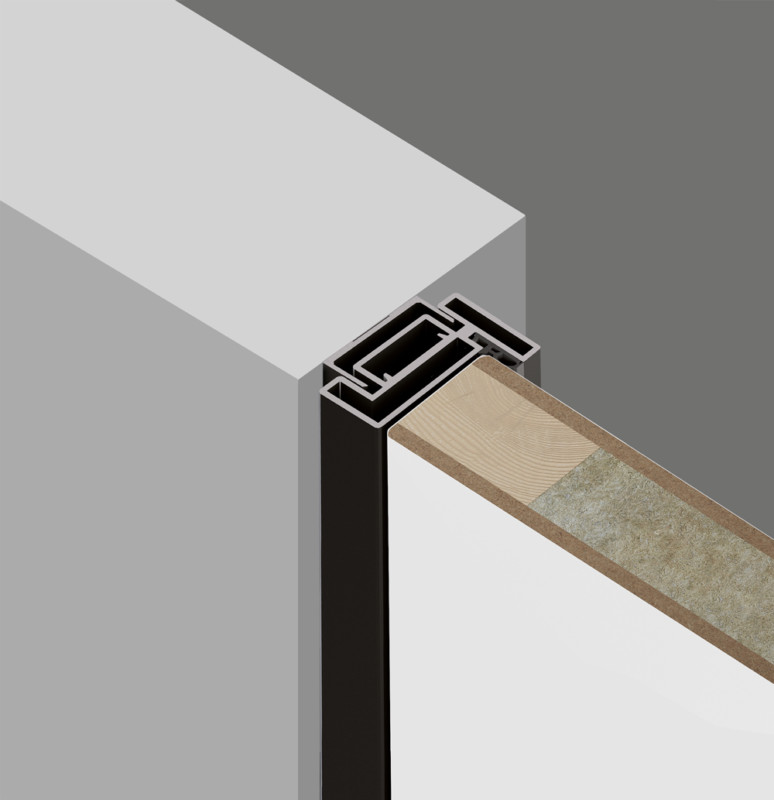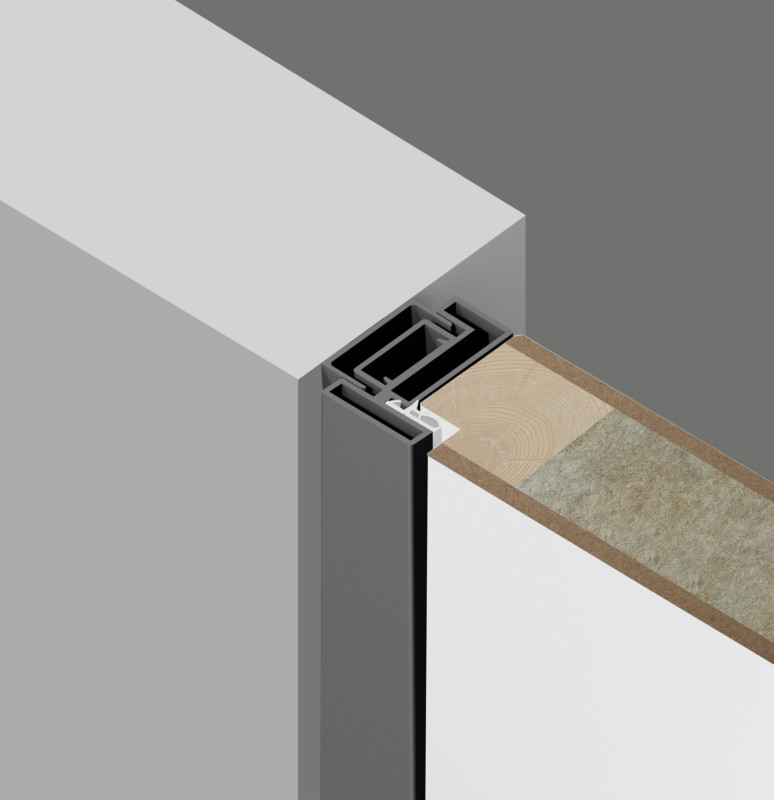 Freedom of application
The Inner C1 frame can be combined with all Barausse doors, from wood to glass and aluminum ones. Customizable in all lacquered colors and in the wide range of metals.
Furthermore, another fundamental peculiarity of the Inner C1 frame is that of being a telescopic frame capable of guaranteeing tolerances during the assembly phase, in the event of irregular and different surfaces.
Design and functionality
Inner C1: the aluminum frame with a clean and elegant design. Designed to offer a minimal and extremely practical solution. Perfect to be used in narrow spaces such as corridors or wall installations because it does not require masonry or shoulders for assembly, but it can be applied directly by placing it next to the wall. This makes the new Barausse aluminum frame perfect for those who need to divide spaces while also giving importance to aesthetics.