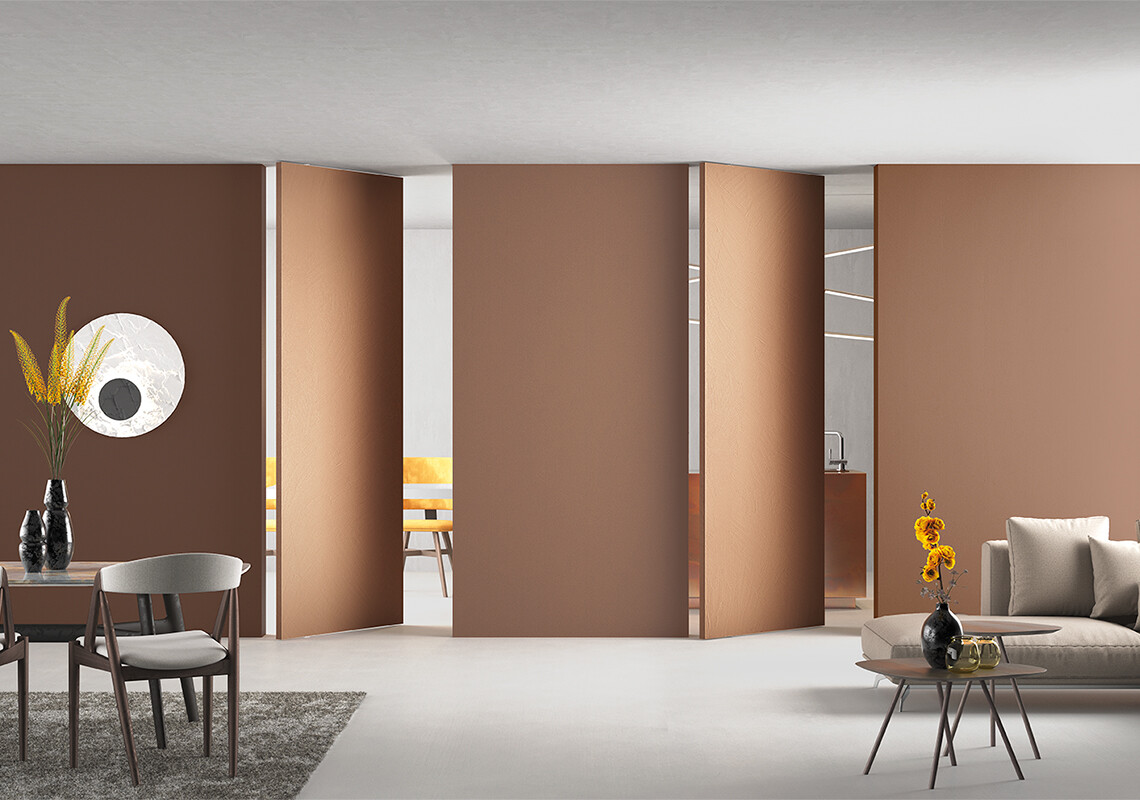 The finish with a natural tactile effect
The clay surfaces are designed to meet the chromatic and material needs of those who want to create environments and furnishings inspired by nature.
The production process of the clay and its mixtures comes from the mixing of earths and this allows to obtain "natural" colors and finishes.
Contemporary finishes made exclusively from raw materials, which allow for the creation of a new poetics of spaces: the result of a careful selection of clays and quartzes in aqueous emulsion, for a profound respect for the material and for health.
Ecological awareness and awareness of what is produced is linked to the beauty of a unique timeless material such as clay.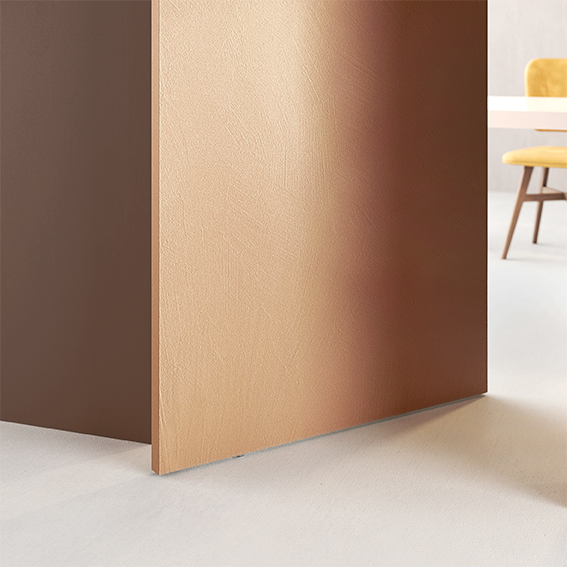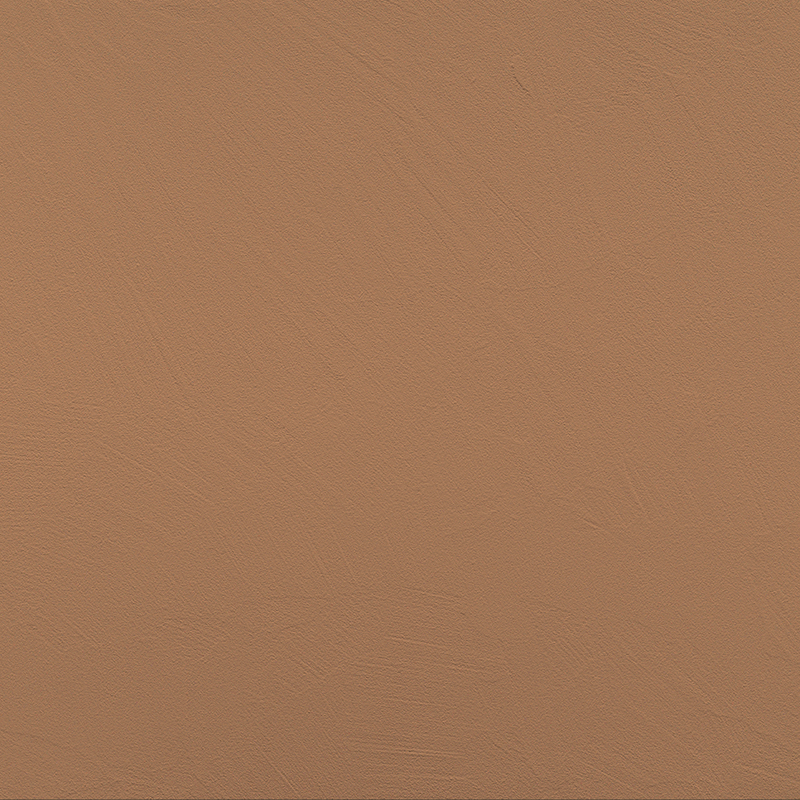 Here then are the creations of furnishing and design surfaces whose mixture of natural colored clays and sands of various granulometry creates a very three-dimensional effect, giving great personality and character, transferring the sensory stimuli of the earth to spaces shaped by man. A simple, imperfect, tactile furnishing beauty.
Finish with a strong character
Textures and surfaces that are pleasing to the eye and to the touch give character and volume to even the most sober geometries, and the color combinations multiply the effect. They soften volumes and more rigorous lines.
They make environments more personal and welcoming, proposing an elegantly contemporary taste, in which even the tradition of natural raw materials is reinterpreted in an absolutely modern key.
The result is an extremely refined materiality capable of enhancing flexible, precious and original furnishing elements such as doors, capable of giving life to functional but lively walls, with a strong expressive identity.