When we enter a room, doors are the first visible interior element. These tell a lot about what we are going to find next, giving people a first impression of surroundings. Thanks to the opening direction and finishes, doors cover a fundamental role when it comes to enhance furniture and space perception. Imagine glass and aluminum doors, with their wide transparent surfaces satisfying bright and open space lovers. Hence, doors are more than an interior component, it is more about a sight experience. Among all types of door systems, pivot doors represent the best way to make our entries the real interior protagonists. Here is why.
Movement is the key
Pivot doors are characterized by the rotation around their vertical axis. Indeed, this feature represents the starting point for wider project expressive possibilities. Such system enables the opening of much bigger doors compared to usual ones, and this explains why pivot doors are the interior choice for modern public places like bars or restaurants. Movement becomes the main key value of pivot door, where leaf materials and the rotation system succeed in dividing environments in a natural way. This is the reason why these doors are suitable for houses too.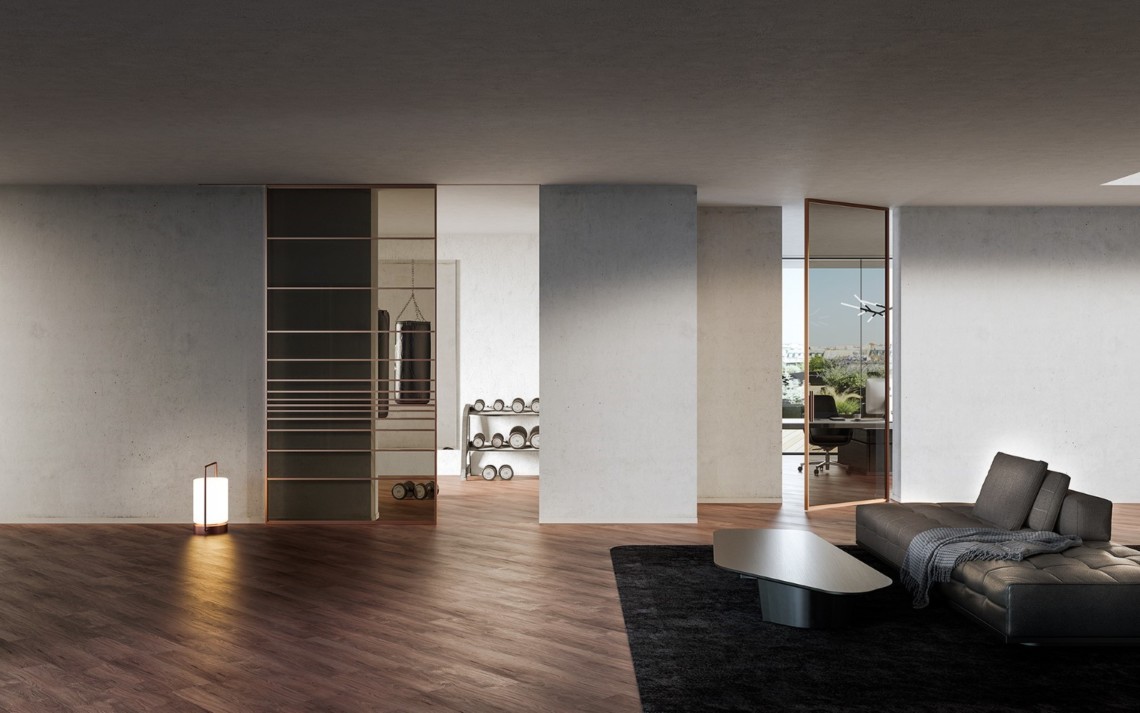 Details make the difference
When leaves are the interior protagonists, details do make the difference. Up to 3 meters, Barausse pivot doors can ensure a 360°opening. The single components contribute to the high-level performances of doors. For example, the pin of the hinge rotates inside a brass bushing, which is fixed to the ceiling and to the floor. This system explains why our pivot doors are long-lasting and particularly resistant. Moreover, leaves can be installed with an invisible frame or without it. In the first case, the SECRET flush-wall frame is the ideal option to offer environments a minimal aesthetic impact. In this way, rooms will be matched together, avoiding a strong division effect. On the other hand, the pivot door installed without frame reaches the maximum aesthetic cleanness, especially when matched with the boiserie style and materials. Also, doors can be enriched with suggestive decorations like mirrors, lacquered panels, material surfaces like stone or cement effects to boost the harmony of spaces. Another pivoting expression is represented by TIP glass and aluminum doors, which are able to guarantee refined see-through effects and perfectly meet both the living and sleeping area needs.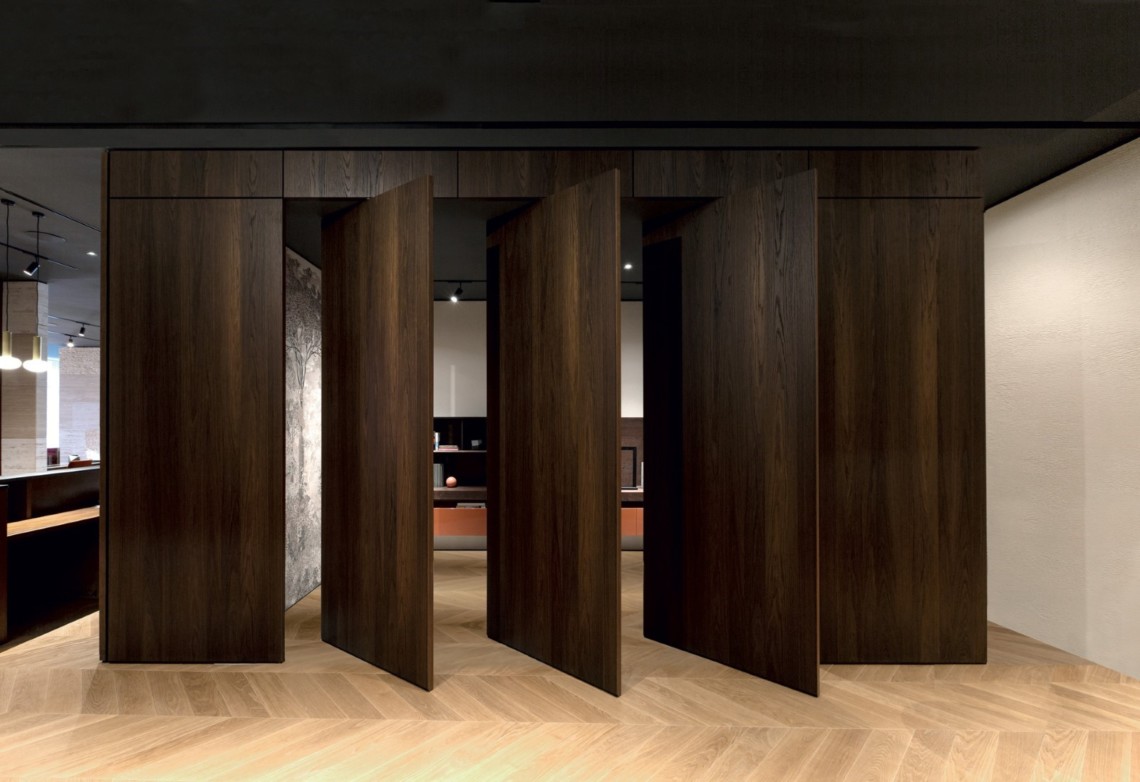 In a few words, pivot doors allow all of us to think bigger, going beyond the standard door concept. When movement is required, materials are able to give a special final touch.