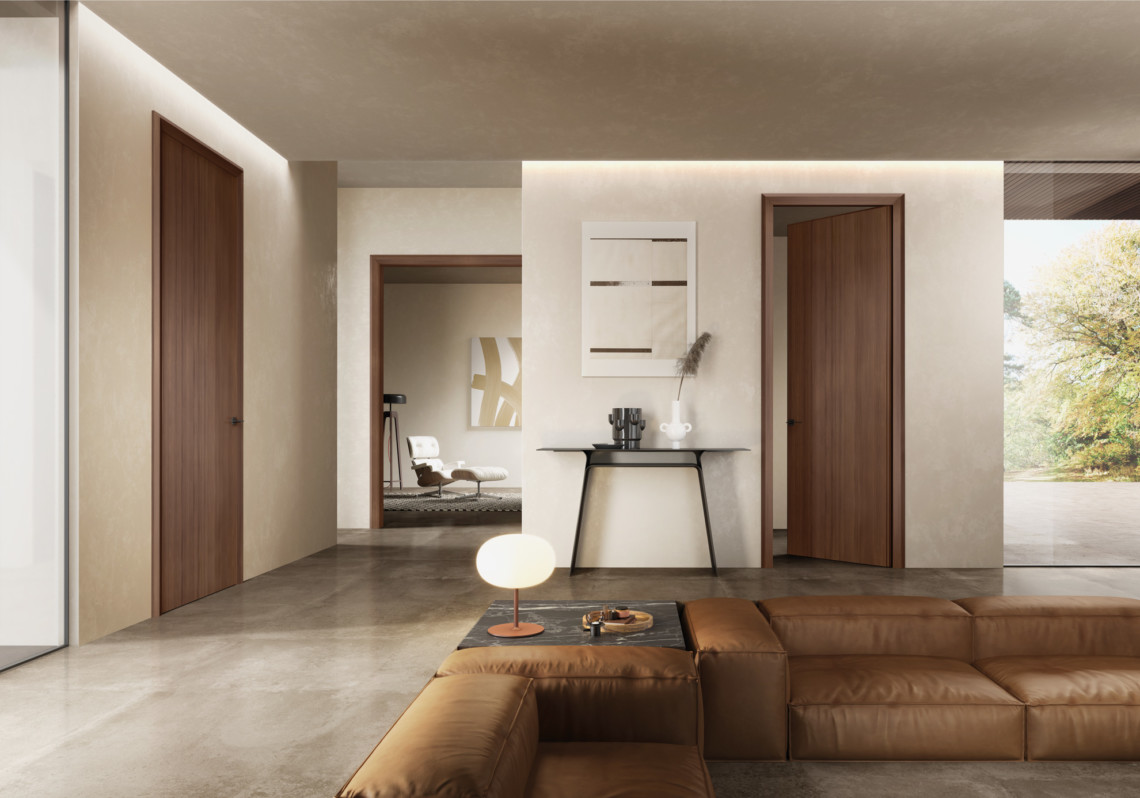 "The angular profiles turn into inclined surfaces that highlight the material, reflect, and amplify the play of light. Prisma is an architectural and graphic concept that represents the perfect perimeter for all opening systems."
Design by Daniele Lo Scalzo Moscheri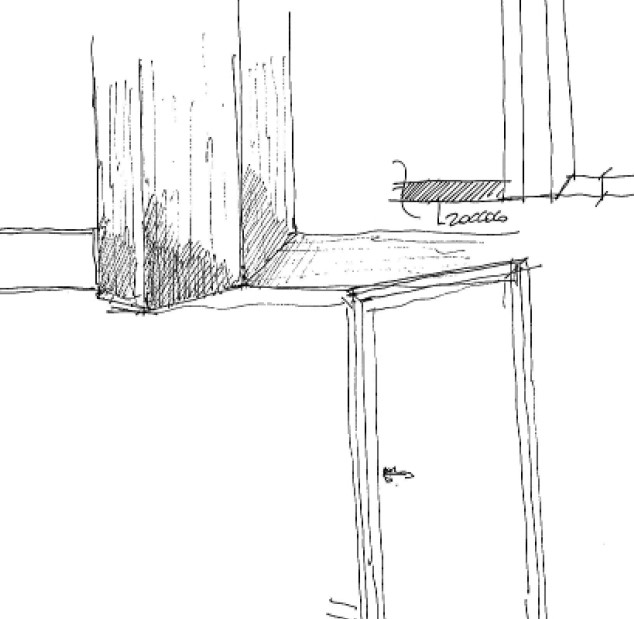 Corners, recesses, differences in height. Given its elegance, the PRISMA frame adapts to modern environments and easily integrates into any decorative context.
Prisma overall applications
The innovative Prisma overall embellished with geometric and minimal aesthetic, is available in the finishes corresponding to its best performance, i.e. all the LACQUERED finishes, RAL / NCS scale and NOCE and BLOND wood essences.
It will then be possible to choose the desired lacquering, among an infinite number of shades of colors, to allow a total customization of this piece of furniture.
Depending on the environment and the need for opening, the overalls are mounted on two different types of frames: TN and TN PLUS INVERSO which allows the doors to be flush-to-the-wall in which it is installed.