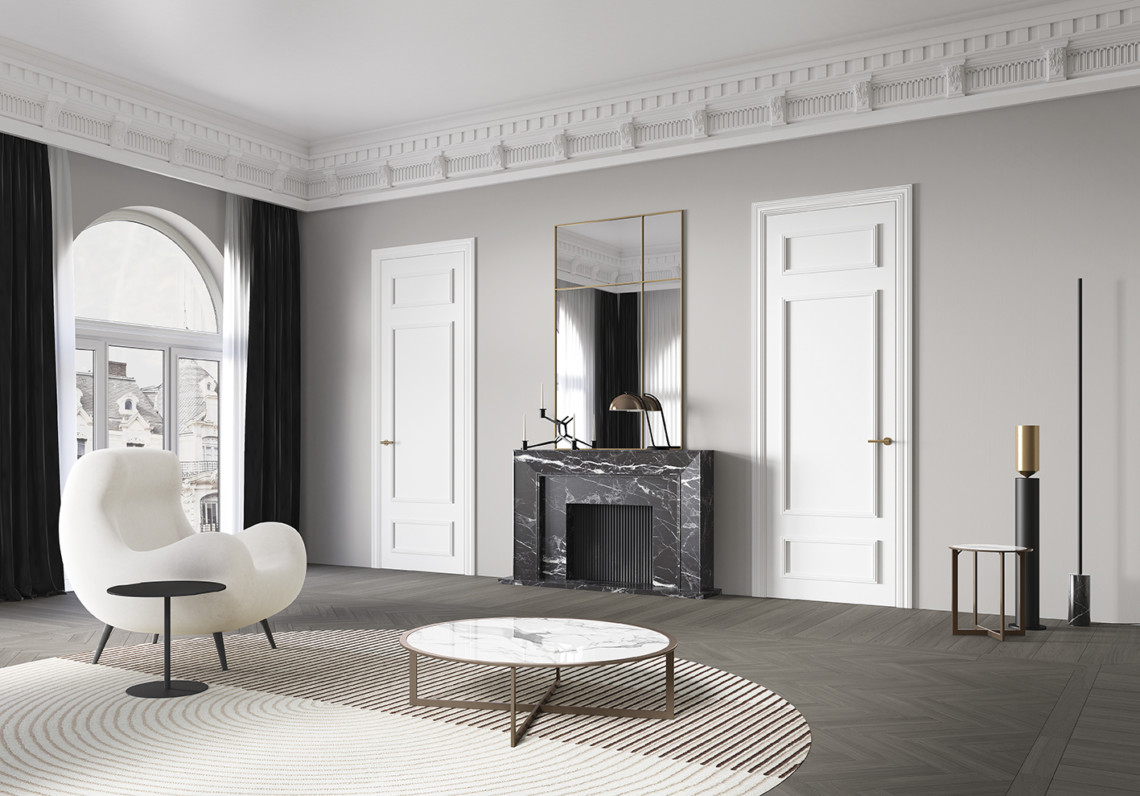 "The round shape originates from a world of inspirations related to architecture, decoration, and nature. Esprit is a transcription of aesthetic codes summarized in a perimeter frame that defines the opening surfaces."
Design by Daniele Lo Scalzo Moscheri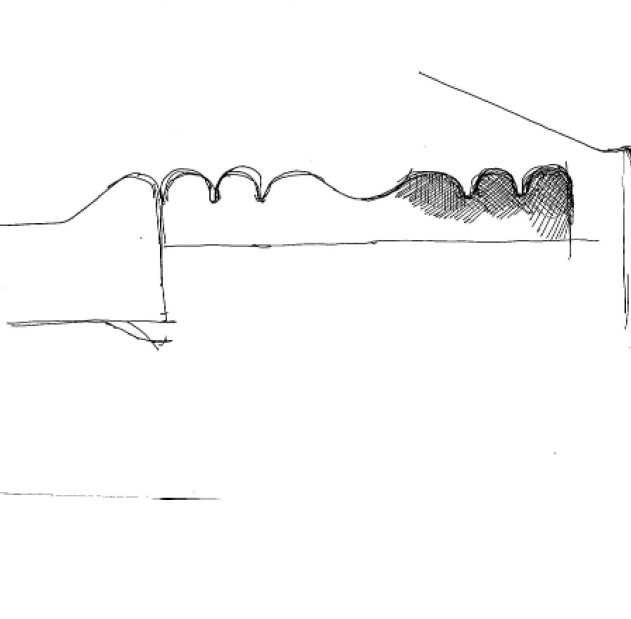 A classic, contemporary frame
The rounded pattern assumes a graphic and functional harmony to create a product that resonates with the architecture of the past.
The romanticism and classicism of the twentieth century become the ideal inspiration for a transitional product with contemporary features. Esprit can also be adapted to different openings than the classical hinge door, such as: sliding, folding and pivot doors.
Esprit leaf models
The Esprit door collection defines the classic contemporary style according to Barausse: doors and wall panelings with an important aesthetic value, rich in refined rounded details, which fully interpret Made in Italy craftsmanship.
The door leaves, adorned with applied frames, are available with one, two or three frames (Esprit PU, PP and PPP models). The aesthetic peculiarity lies in the rigolino with three rounded elements that recover the shapes and the harmonious language of the frame, but in a way that is re-proportioned to the size of the door.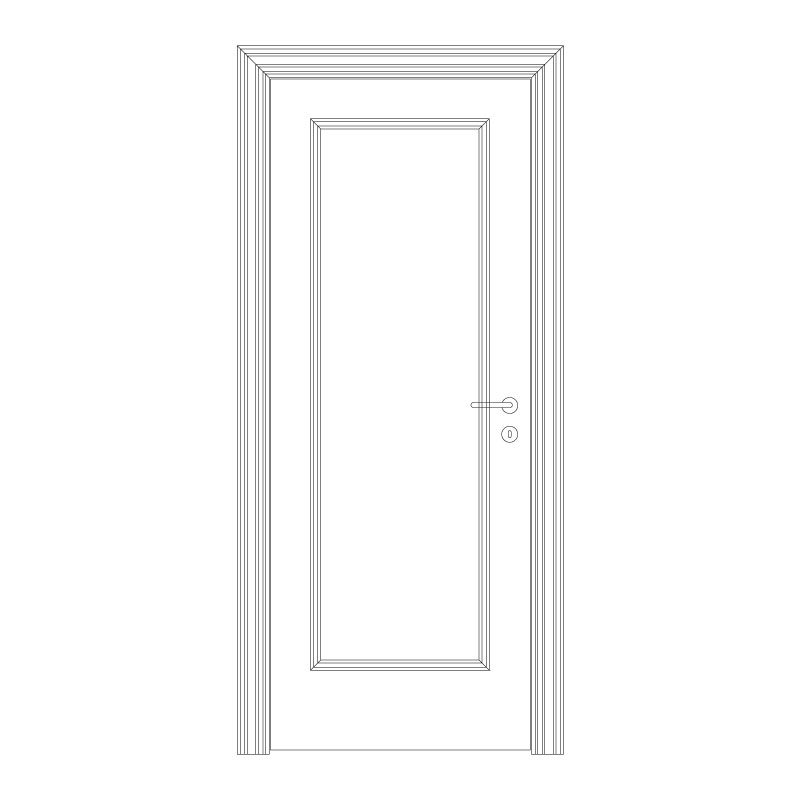 Esprit PU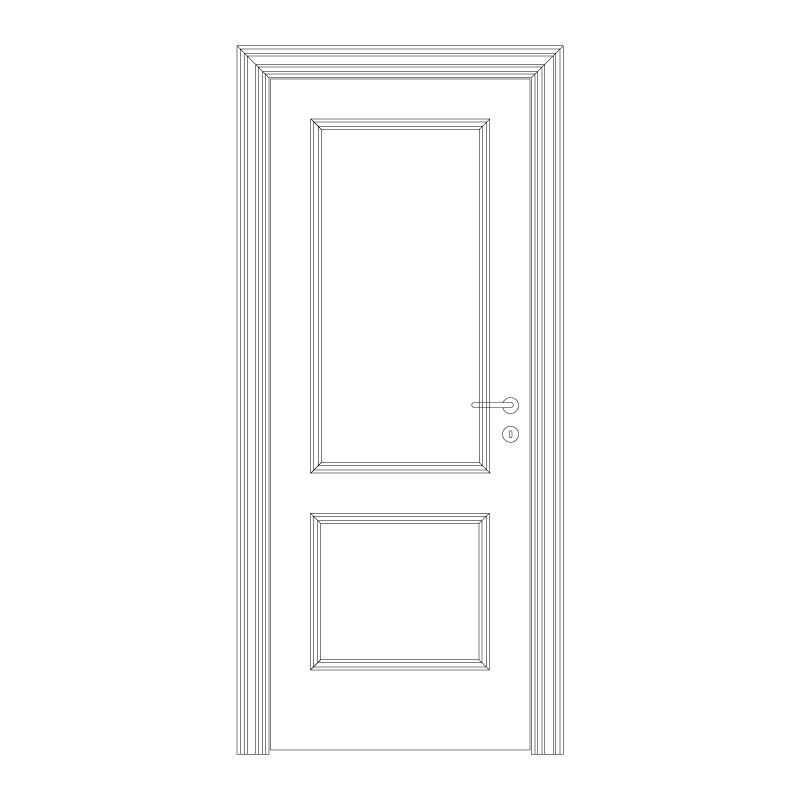 Esprit PP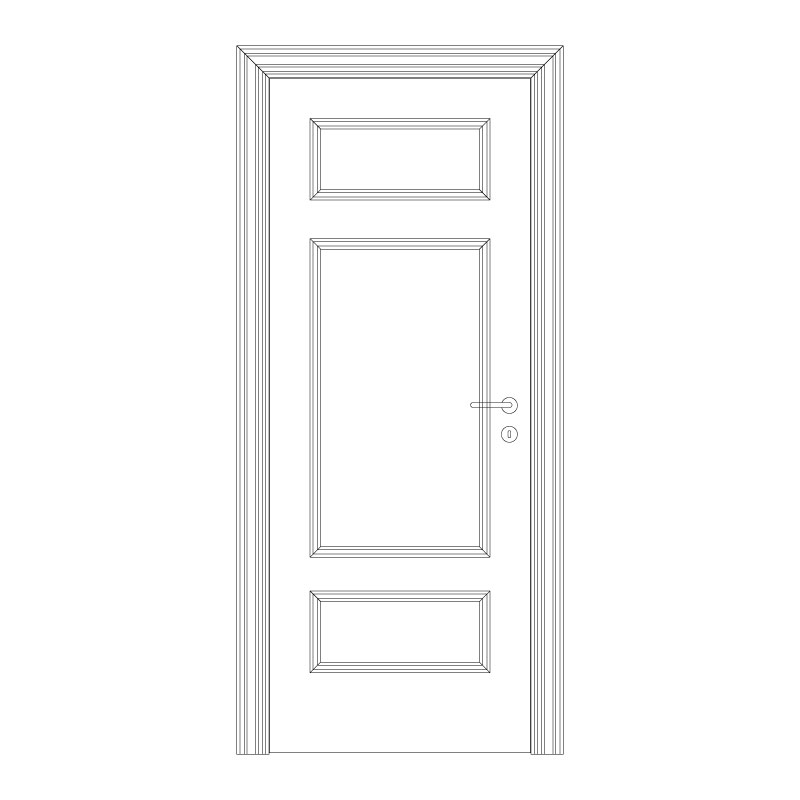 Esprit PPP
Esprit overall applications
The innovative Esprit overall embellished with sinuous and elegant aesthetic, is available in the finishes corresponding to its best performance, i.e. all the LACQUERED finishes + all the RAL / NCS scales.
It will be possible to choose the desired lacquering, among an infinite number of shades of colors, to allow a total customization of this piece of furniture.
Depending on the environment and the need for opening, the overalls are mounted on two different types of frames: TN and TN PLUS INVERSO which allows the doors to be flush-to-the-wall in which it is installed.