THE MODERN STYLE
The modern style is closely linked to functionality and aesthetic minimalism. Essential lines, technological materials and brilliant finishes combine to create environments in which the search for essentiality is the trait d'union between all these components.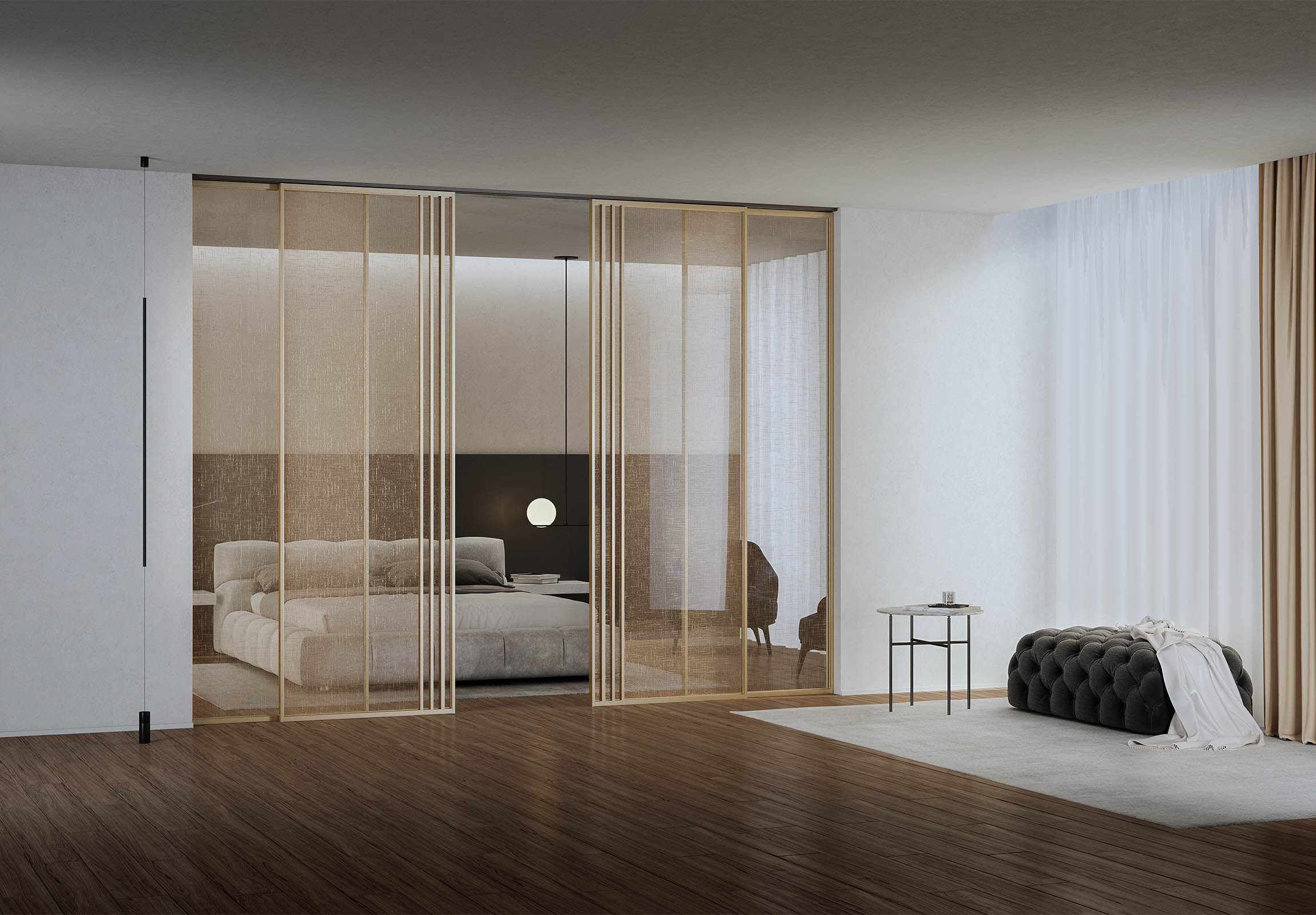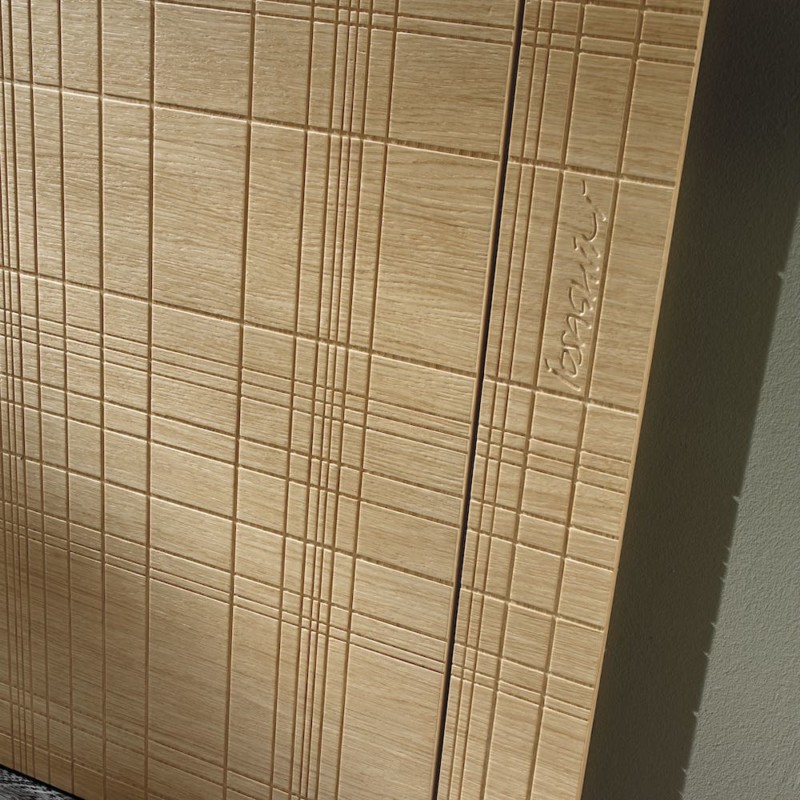 Modern doors for essential and minimal interiors
To furnish essential and minimal environments, Barausse designed modern doors in wood, glass and many other materials with completely invisible frames, such as Secret flush doors. You can customize the modern doors with wide architraves and embellish the leaves with decorations and engravings that continue beyond the door.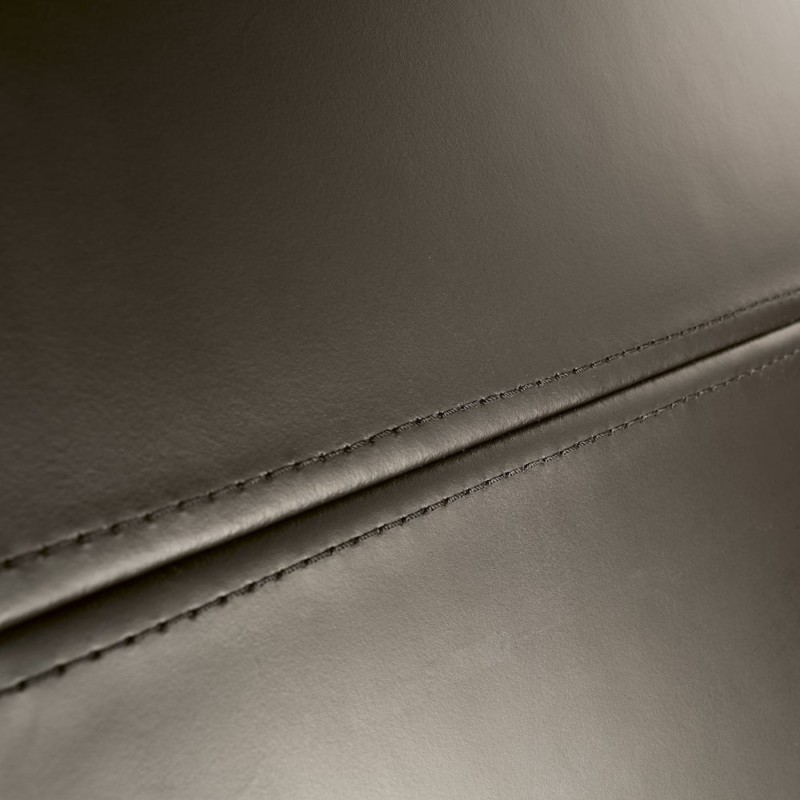 Personalise your modern doors with exclusive finishes
Barausse modern doors adapt to any environment thanks to infinite customization possibilities. Real hand-stitched leather, glass with textured inserts, soft touch lacquered leaves: there are many finishes to create the perfect modern door. And for maximum aesthetic elegance, choose the INNER X1 and INNER2 aluminium frames with a slim and refined profile.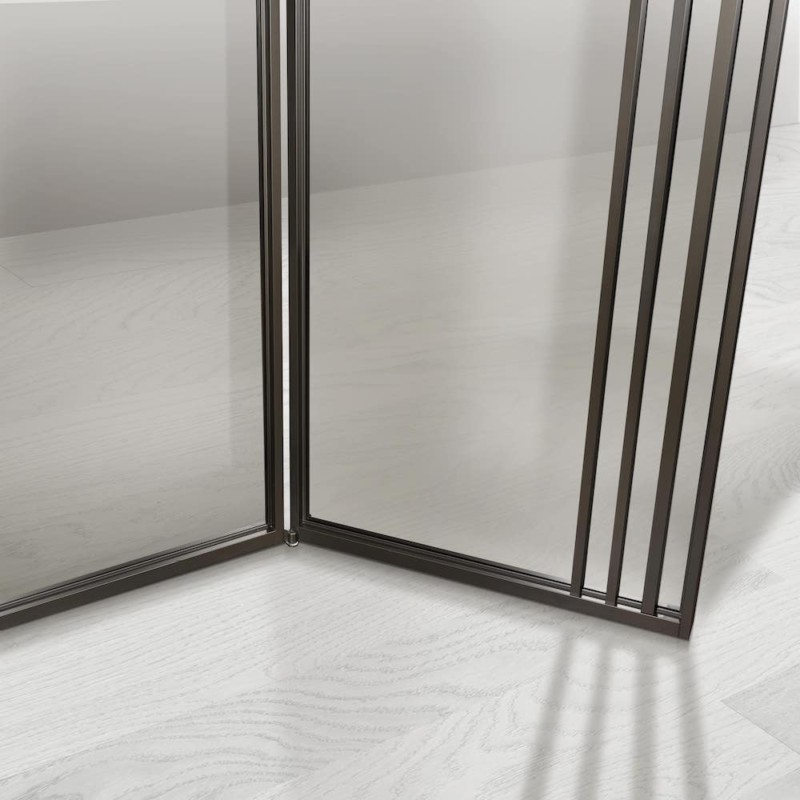 Modern glass doors for spacious and bright rooms
Divide spaces without limiting lightness with modern Barausse glass and aluminium doors. The minimal profiles integrate perfectly with any invisible, hinged or sliding frame options. Customize your modern interior doors by choosing the type of glass, also based on the level of privacy you need.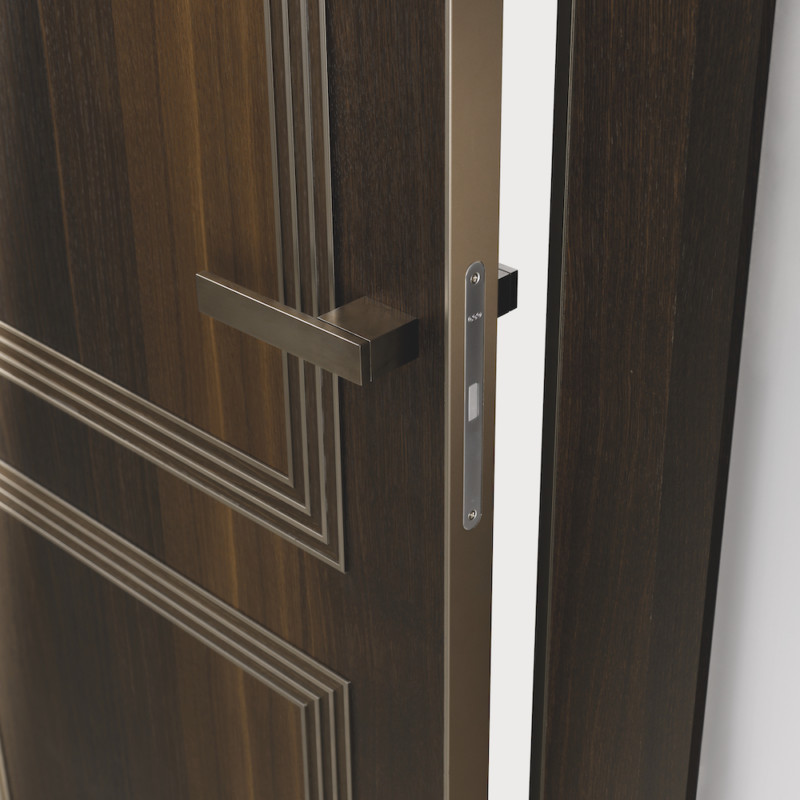 Personalise your modern doors with the right accessories
Refined accessories and details for Barausse modern doors dedicated to minimal style interiors: choose the metal inserts of the Ardeco and Color collections, characterized by modern handles, invisible hinges as standard and exclusive pantographed decorations that embellish both the modern wooden doors and the modern lacquered doors.