Wall Paneling
The system to cover the walls of the entire room in a tailored way and in continuity with the finish of the doors. Boiserie and lambris finished with craftsmanship to create unique and immersive environments.
"Our intention is to offer a wide range of elegant and sophisticated solutions, which adapt to all environments, enhancing their typical traits while maintaining proportions and compositional harmony. We make room for expressive freedom by creating designer projects in which aesthetics, well-being and functional features present a perfect balance"
Wall Paneling according to every needs
The quintessence of interior design, the application of wood paneling represents a refined and totalitarian language.
Available in smooth, pantographed panels or in the framed version, Yugen: the boiserie designed by Daniele Lo Scalzo Moscheri and Matteo Meraldi.
Wood essences, customized lacquered finishes, linear details or refined pantographs are the ideal protagonists to give the environment an unmistakable style in its classic or modern meaning. The boiseries are also to be discovered in combination with the flush-to-the-wall doors that integrate the decoration in the door, thus making the aesthetic impact as minimal as possible.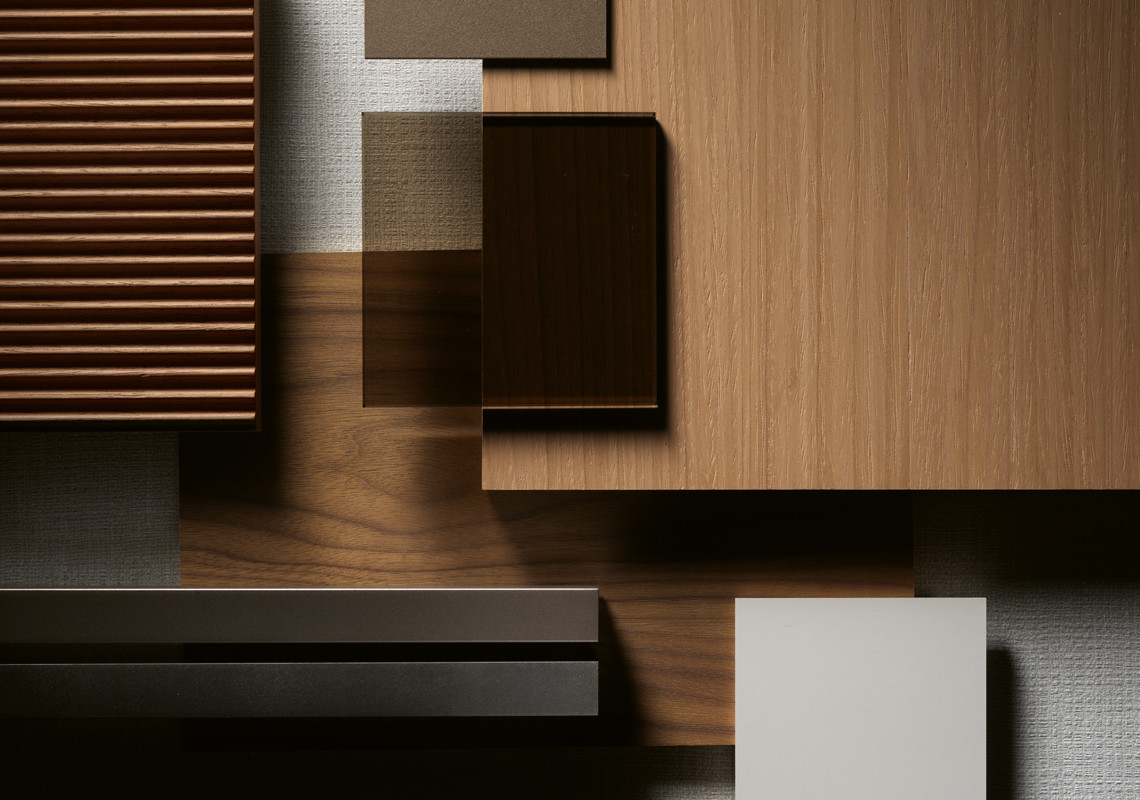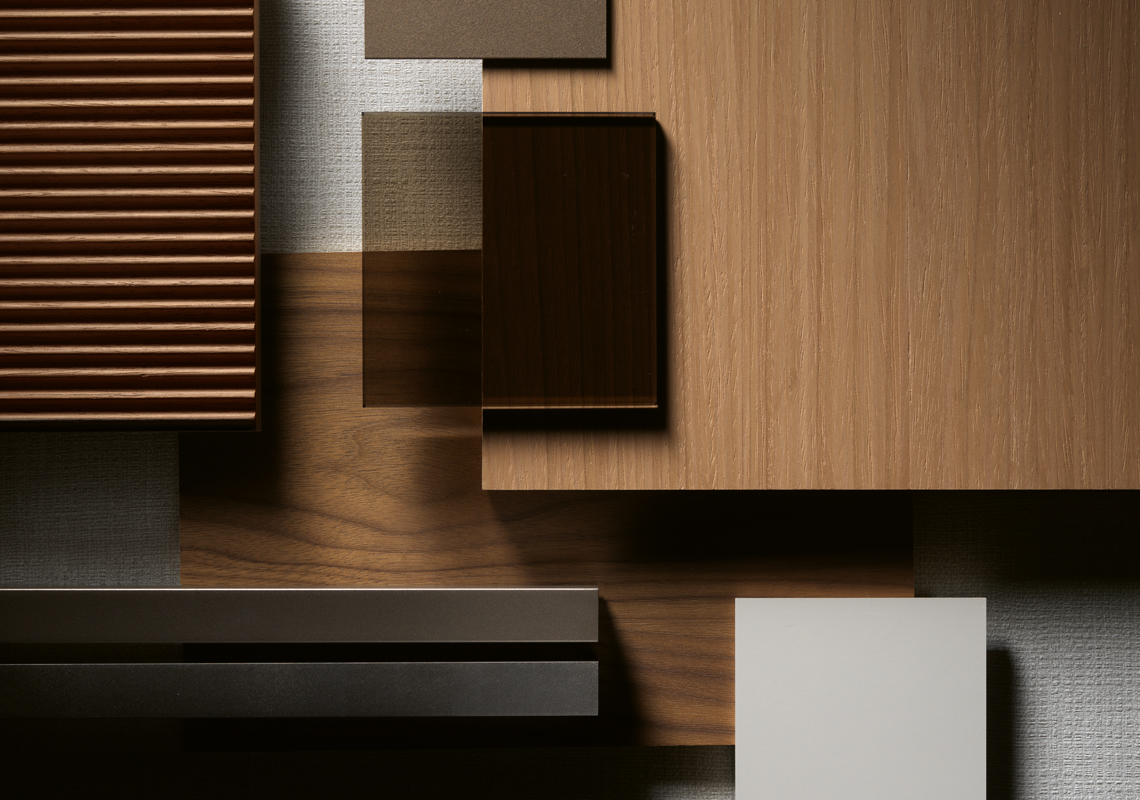 MOODBOARD
The importance of the choice of colors and materials is fundamental in the design development of sophisticated interiors.