Sliding doors
Sliding doors are the perfect solution to furnish your rooms by combining style and the need to gain space through functional design tricks. Anchored to the ceiling, internal or flush with the wall, Barausse sliding doors can be customized in the finish and in the various opening mechanisms.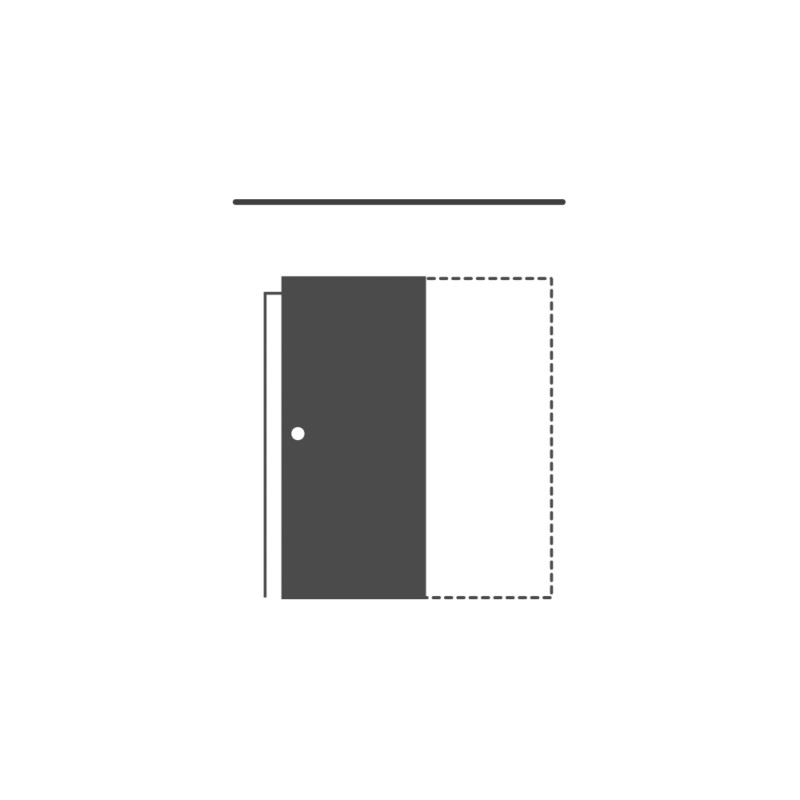 Fila external sliding door
The Fila external sliding door is characterized by an exclusive mechanism that allows the door to slide invisibly on the wall. The door looks like a panel that flows almost magically without visible rails. It is perfect for lacquered, pantographed and decorated doors that, in this way, stand out even more.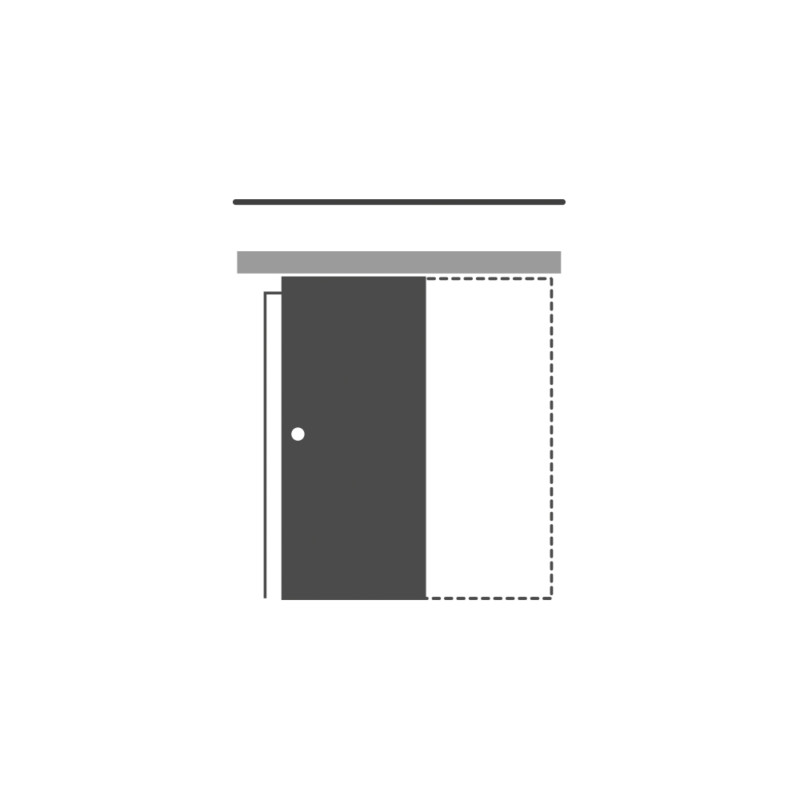 Volta sliding door with pelmet
Volta is a model of sliding door anchored to the ceiling which is extremely versatile and flexible: in this version with pelmet, it is characterized by a track applied to the ceiling and covered by a special profile combined with the door.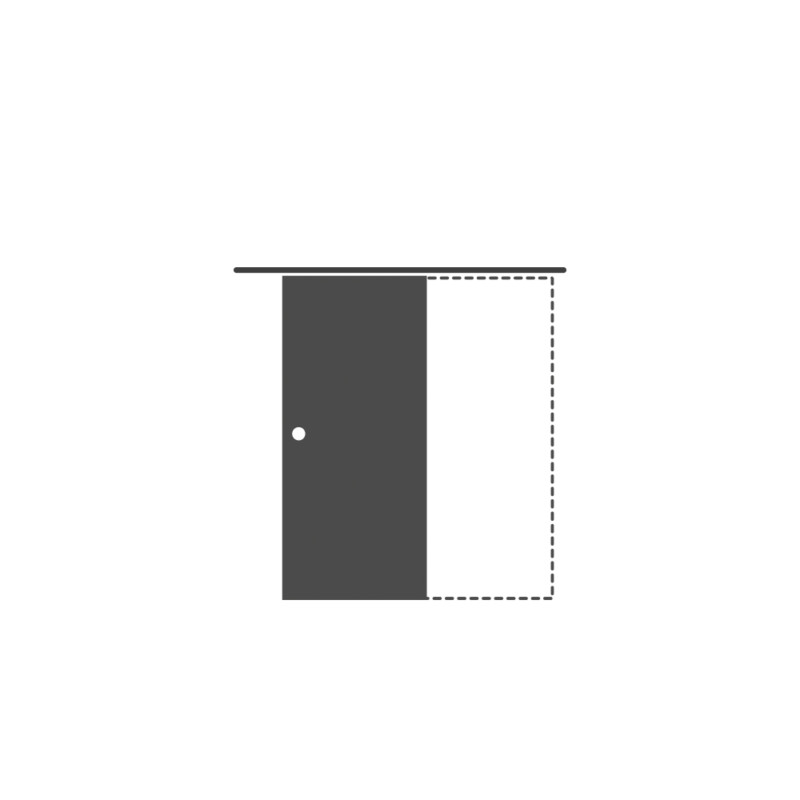 Volta sliding door without pelmet
The Volta sliding door, in the variant without pelmet, is completely integrated into the ceiling through a built-in track on which the door slides. This solution requires masonry works and is particularly suitable for sliding glass or aluminium doors.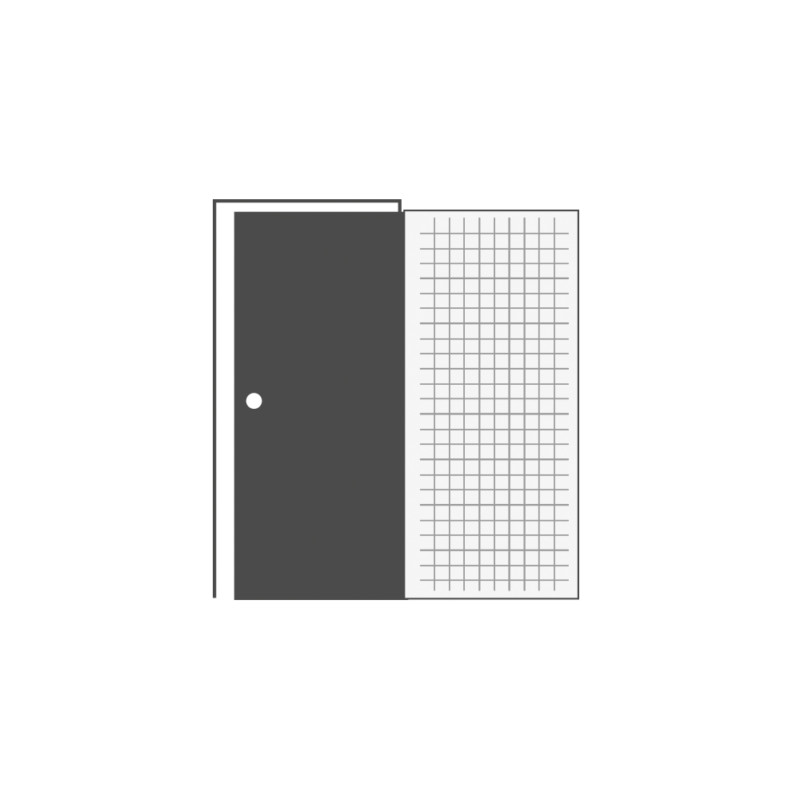 Retractable or internal sliding door
The retractable sliding doors are composed of a leaf, a wooden frame and a metal box embedded in the wall, inside which the door disappears. In this way the door takes up a minimal amount of space and leaves the walls completely free.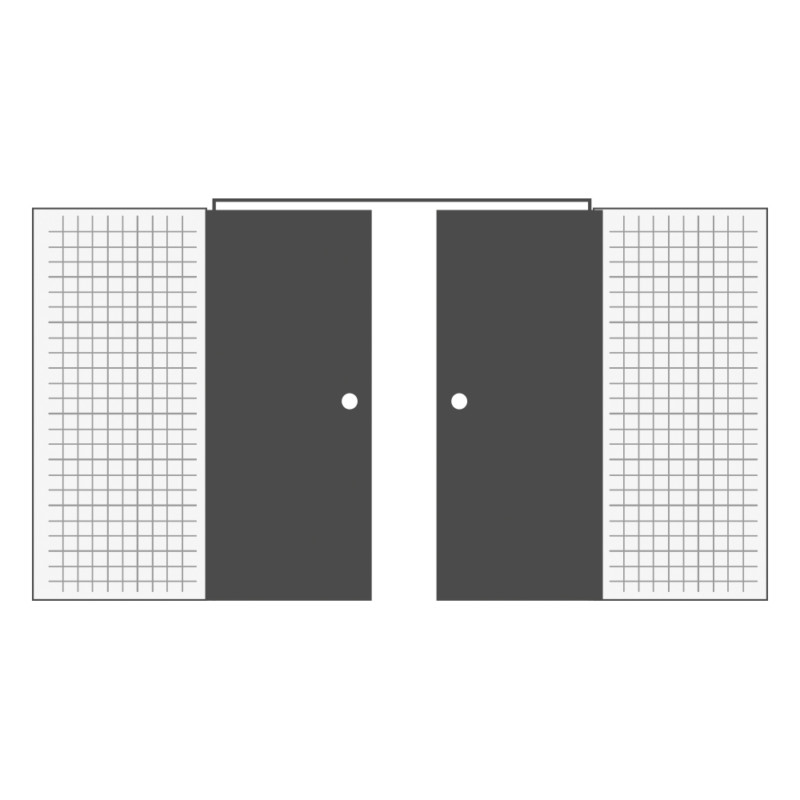 Double internal sliding door
Internal wall sliding doors are the best solution to separate large spaces in a flexible way. In fact, with a simple gesture it is possible to divide two rooms as if there were a real wall, and then return to the open space.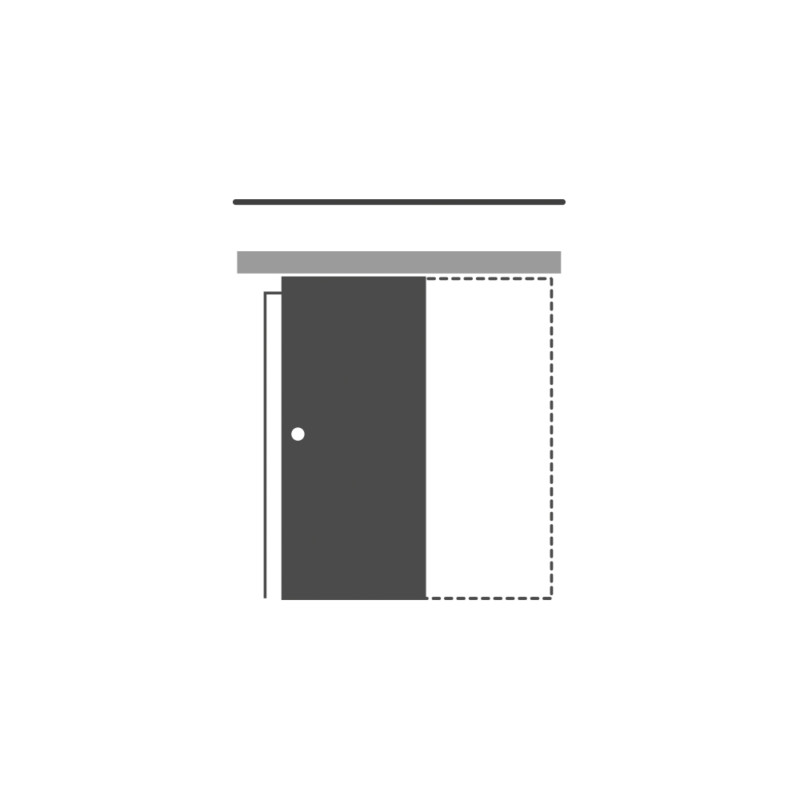 Flush sliding door
The flush sliding door is the ideal solution for those looking for simple and minimal aesthetic: it does not have architraves or doorjambs and it is installed with metal boxes inside the wall that allow the door to disappear completely. It can be made in large sizes and with different types of leaves.
Double flush sliding door
The double flush sliding doors are perfect for dividing large rooms while enhancing the aesthetic elegance of the spaces and the finishes of the leaves. Also in this case, the door disappears inside the metal box embedded in the wall.